Nigeria Records 197 New COVID-19 Cases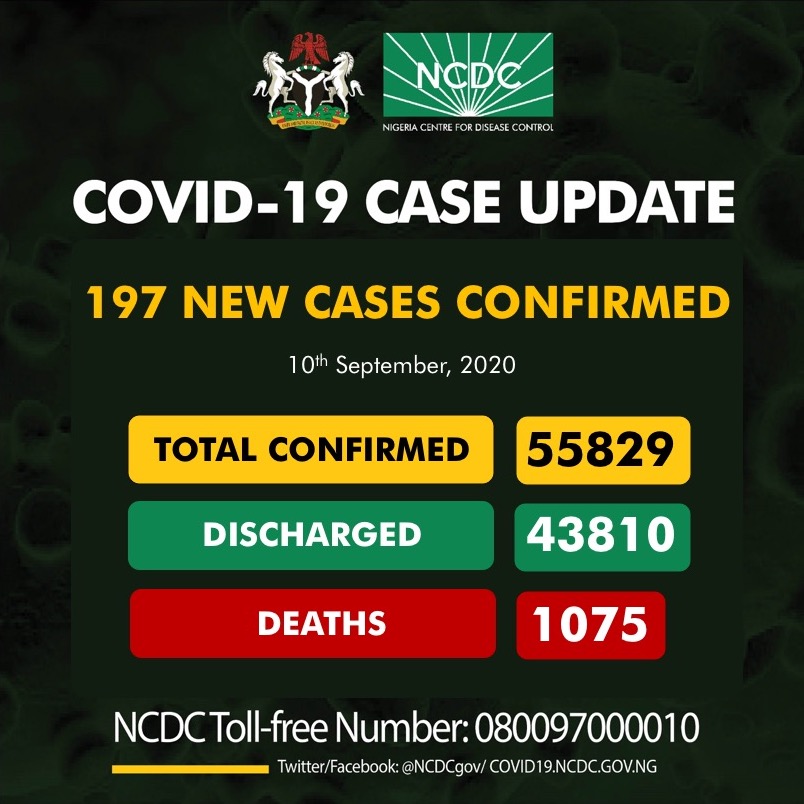 Nigeria recorded 197 new cases of the COVID-19 pandemic on Thursday, the Nigeria Center for Disease Control, NCDC reported late in the day.
The 197 new cases brought the total number of infections in the country to
55,829 with 43,810 persons discharged and another 1,075 persons dead from the pandemic in the country.
The development meant that the total number of active cases of the pandemic in the country remained at 10,944 persons.
The 179 cases were recorded in 12 states and the FCT with Plateau again topping with 83, Lagos, 48; and Kaduna 17
The NCDC tweeted thus: