Actresses In Social Media War For Ned Nwoko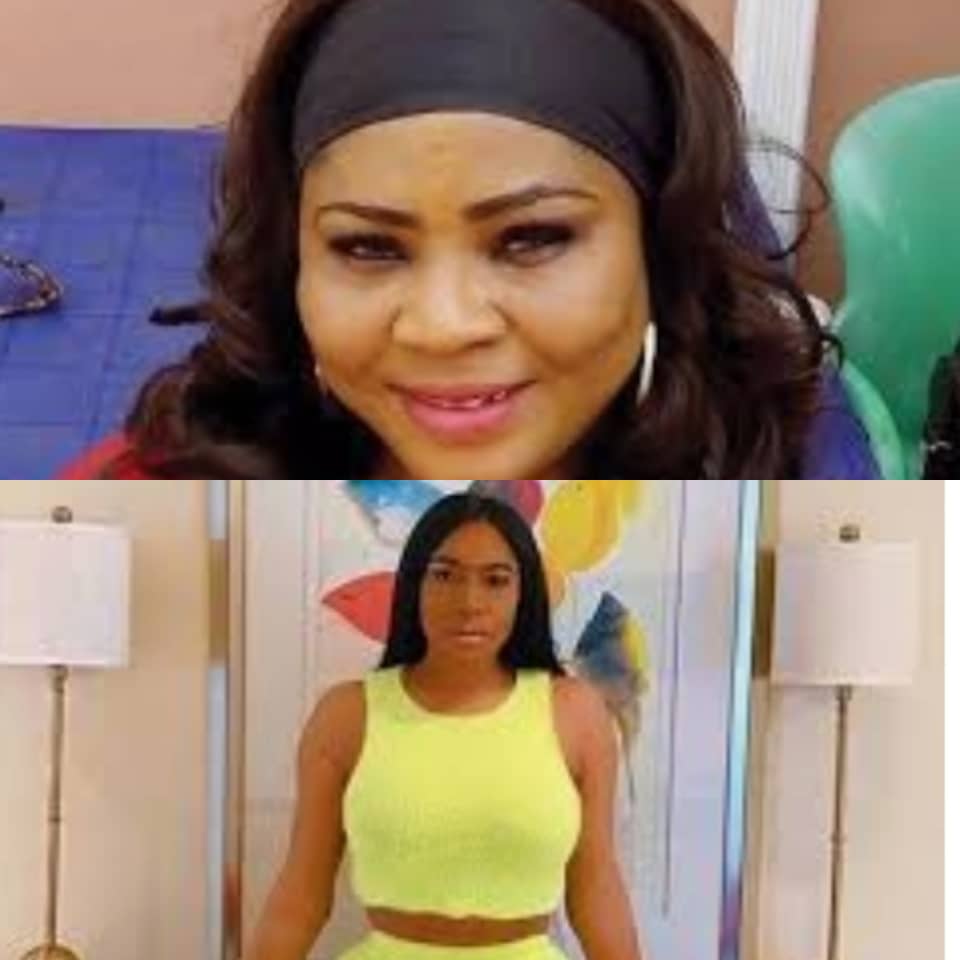 By Emmanuel Adigwe
It appears the controversy between the union of billionaire businessman cum politician, Ned Nwoko and Regina Daniels will not die anytime soon.
GWG recalls that from the beginning, the marriage was riddled with controversy given the age difference between the about 60 year old and the teenager and the fact that Nwoko was already married to about four wives.
Even more, Ms. Daniels' father was quoted as rejecting the marriage but later gave his blessings after the couple welcomed their first child.
With a son in the kitty and Regina apparently settling in Nwoko's harem, the recent outburst by Ms. Rita Daniels, Regina's mother asking popular Nigerian actress, Chika Ike to leave her daughter's husband alone has raised eyebrows.
Rita Daniels was alleged to have warned Ms. Ike to steer clear from billionaire son-in-law.
Reacting to this development, Nigerians took to the micro-blogging platform saying that the mother of the actress has no moral right to disturb anyone from mingling with the billionaire lawyer as she is not the first wife but the sixth wife.
Rita Daniels went on Instagram to deny the claim saying in an Instagram post:
Before her denial several Nigerians had rounded up on her:
GWG captures some of their thoughts below:
Queen Maya@onlyqueenmaya wrote: "Rita Daniels Saying Chika ike should leave Ned alone is so funny cause your own daughter has given birth for me and think Regina Daniels is his last bus stop … Lmao."
melodyinter.com@melodyinter1 wrote: "Mystery woman warns Regina Daniels mum to allow Ned Nwoko frolic with other young girls. #reginadaniel."
soulless alpha wolf @mr_maysterious wrote: "Regina Daniels really thought she gan be the last? Your husband na Bayern he can't stop at 6 dear."
Adaugo Ohabuike@AdaugoOhabuike wrote: "Mummy Regina Daniels allow Sir Ned to go round. Cos it was that going round that made him see your daughter. Others didn't stop him. Allow the money to go round. Don't be stingy.. Your daughter is not the 1st, 2nd.. Even 5th wife. Abeg."
Rinay@graffigirl wrote: "Not Regina Daniels' mum dragging an actress for talking to her daughter's husband meanwhile her daughter is a whole 5th wife. That is a non exclusive marriage ma'am…"
The Lazy Chef @TheLazyCheff wrote: "Chika Ike & Regina Daniels family fighting over Ned Nwoko?"
Oga-NEPA@AsiwajuAdesina wrote: "We're not even supposed to be talking about this Regina Daniels issue. Wife number six blocking road for other people's hustle. We rise by lifting others now……. 7 is the number of perfection."
BACKYARD BOY@Shieod wrote: "Regina Daniels Mum Be like Leave My Daughter's Husband Alone. Daughter that turned 6th wife. If Only Regina Daniels Left People's Husband Alone."
Fierce@Miz_madam wrote: "Regina Daniels mum have zero shame..and you can never shame the shameless."
Ojukwu@YungHusband_ wrote: "Regina Daniels' Mom isn't really smart. Someone was there before your daughter now, you're crying cos someone wants to replace your daughter? LMAO!"
CHIOMA ESINULO @ChiomaEsinulo wrote: "What am i seeing on my TL this morning, Rita ranting that chika ike should leave her daughter husband Why is regina Daniels not talking nah her mama. What happens to the other wives before her karma is a bitch #HelloMercyEke."
Hugo@Hugobuzzz wrote: "Regina Daniels mum should be calming down lmao. Regina has been on the wife's list, so allow other "ambitious" ladies out there to make it to the list."