Ajimobi's Air Conditioned Tomb Raises Stir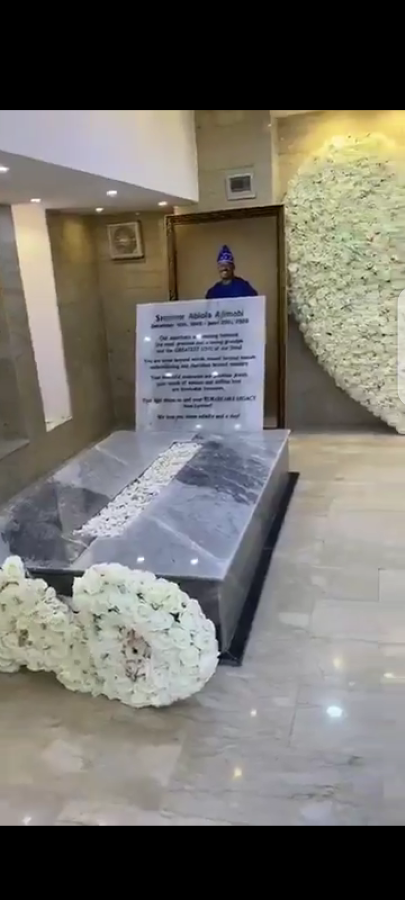 By Ayodele Oluwafemi
A video showing the flamboyant tomb of former governor of Oyo State, Senator Abiola Ajimobi has set tongues wagging, on the social media.
A Twitter user @WaleGates, on Monday, shared the video showing where Ajimobi was buried.
The former governor of Oyo State died on June 25th 2020 of COVID-19 complications at a private facility in Lagos State.
The former governor was buried on Sunday, June 28th 2020 in his Ibadan residence.
In the video, the room designed as his burial site was highly decorated with titled-floor and wall to wall aesthetics ,lights, sofa chair and air-conditioner.
Many Nigerians have reacted to the video, with varied remarks on the lavish display of expensive materials in the burial site of the 'constituted authority.'
See video:
See reactions: