Zamfara APC: Yari, Marafa In Fresh 2023 Battles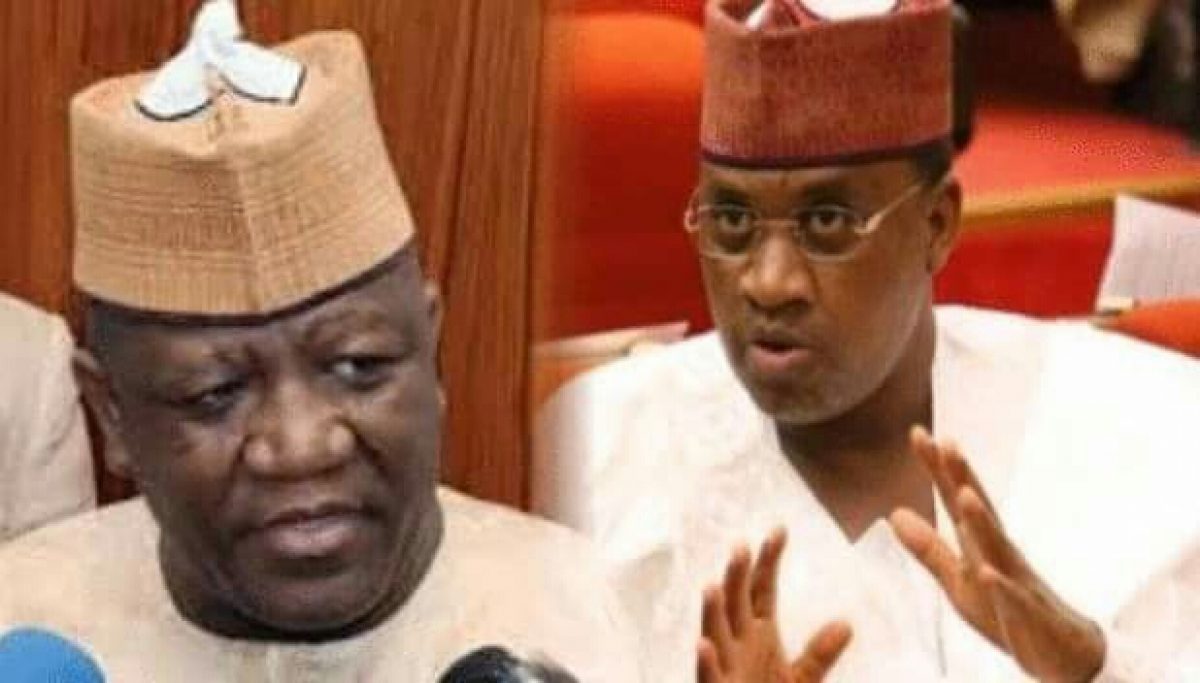 By Chuks Ekpeneru
The collateral damage Senator Kabiru Marafa and former Governor Abdulazeez Yari of Zamfara State inflicted on each other may remain for long if no efforts is made to reconcile them.
The Independent National Electoral Commission (INEC) declared Bello Mohammed Matawalle and other PDP candidates winners of the elections held in the state after the All Progressives Congress, APC failed to conduct a valid primary election.
Recently, Yari met the Governor Mai Mala Buni led APC reconciliation committee, where he expressed his readiness for reconciliation.
But recent events reveal that the politics of 2023 may have further widened the gulf between both men.
Senator Marafa not too long ago accused the Caretaker committee of listening to Yari.
Marafa further claimed he helped Yari become governor of Zamfara in 2011, while the former governor accused Marafa of hobnobbing with the PDP in the state.
Yari said Marafa nominated some key officials serving in the administration of Governor Bello Matawalle.
"I am not surprised by that statement coming from Yari and am not bothered, if he says all is well with APC in Zamfara I agree with him, let us wait for round two," Marafa said.
"All I know is the committee is already failing, and they are failing because they are listening to the likes of Yari who always speak from the two sides of their mouth. There are a few good people in the committee that mean well to the party and I advise them to wake up and do what they are asked to do and leave the politics of 2023.
Earlier in the year, Marafa had raised alarm that Yari was plotting to replace Adams Oshiomhole, national chairman of the APC.
The former lawmaker tried to bring the President into the case saying those opposed to the leadership of Oshiomole were indirectly targetting President Muhammadu Buhari with the aim to make the president and his supporters politically irrelevant before the 2023 general election.
"The fight is not against Oshiomole, it is actually against the president himself. It is only that they don't have the guts to say it now, but they will when the time is ripe," Marafa said.
As the fight between both men intensify, the ruling Peoples Democratic Party (PDP) in the state continues to extend hand of fellowship to aggrieved APC members thereby depleting their members.
As it is, the political wounds may not heal before 2023 except ba miracle happens.