Edochie Reacts As Shite Group Attacks New Film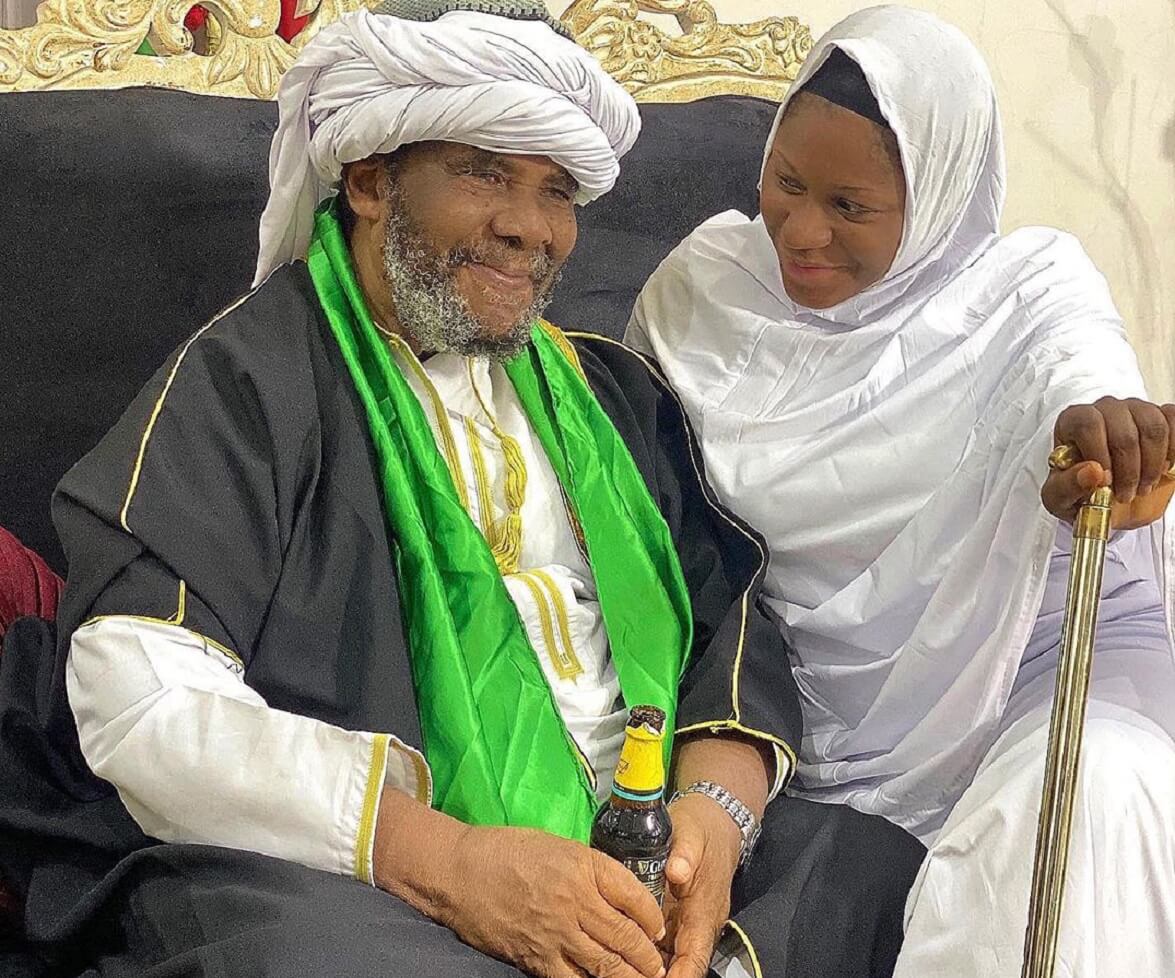 By Ayodele Oluwafemi
Veteran Nollywood actor, Pete Edochie has asked the Islamic Movement of Nigeria (IMN) to direct their grievances to the producer of the yet-be-released movie that was alleged to have ridiculed and misrepresented the group.
Edochie said he was only an actor in the movie titled 'Fatal Arrogance', noting that threat to his person is inappropriate.
Recall that the Islamic Movement of Nigeria, popularly known as Shi'ites led by Ibrahim El-Zakzaky, who is currently in detention petitioned the Inspector General of Police, Mohammed Adamu and the National Film and Video Censors Board saying the movie is a propaganda tool deployed to "disparage the peaceful movement and portray it to the world as a violent armed movement."
IMN said, "If film producers are not careful, some disgruntled elements in governance will make them side with the oppressors against the oppressed as the film "Fatal Arrogance" is meant to achieve. Genocide is involved here; any move to justify the brutal and inhuman Zaria genocide of December 2015 is an affront on the Rome Status of the International Criminal Court.
"Evidently, for every Nigerian, these clips are meant to disparage the peaceful movement and portray it to the world as a violent armed movement.
"We want the world, Nigerians in particular, to bear witness that this film, 'Fatal Arrogance', can be used in creating conflicts among our diverse communities. It is a propaganda machine that can deceive millions, and it's also an easy way to use for character assassination."
Reacting to the claims of IMN, Edochie, in an interview with SaharaReporters said the group should wait for the release and circulation of the movie before reporting their grievances.
The veteran actor said, "I was part of a movie that was done a few days ago. Two days after we ended shooting that film, I got calls from people all over the country referring me to WhatsApp.
"I checked and saw that the IMN, according to what I read, had notified the Inspector-General of Police (IGP) that Pete Edochie and the Nigerian government, with some actors from the north, had done a production that was intended to ridicule and misrepresent them.
"One claimed the government gave money to Pete Edochie to exculpate them from what they did in Zaria years ago. I'm moved to comment on this… I don't understand what IMN is driving at.
"If they have complained to the Inspector-General of Police, and the IGP says to give him a copy of the film, what are we going to do because the film is not in existence yet? It is not in circulation.
"I'm supposed to have played a role that ridiculed their boss, chief, whoever is in charge of their group. I am suggesting that you wait, keep your gunpowder dry, when the film is released.
"You can now make your grumbles known to the IGP. Whatever is being done now is premature, it is not proper. Fatal Arrogance, whatever it deals with, the best thing is to wait until it comes out."