Is Tinubu Helping Or Damaging Ize-Iyamu?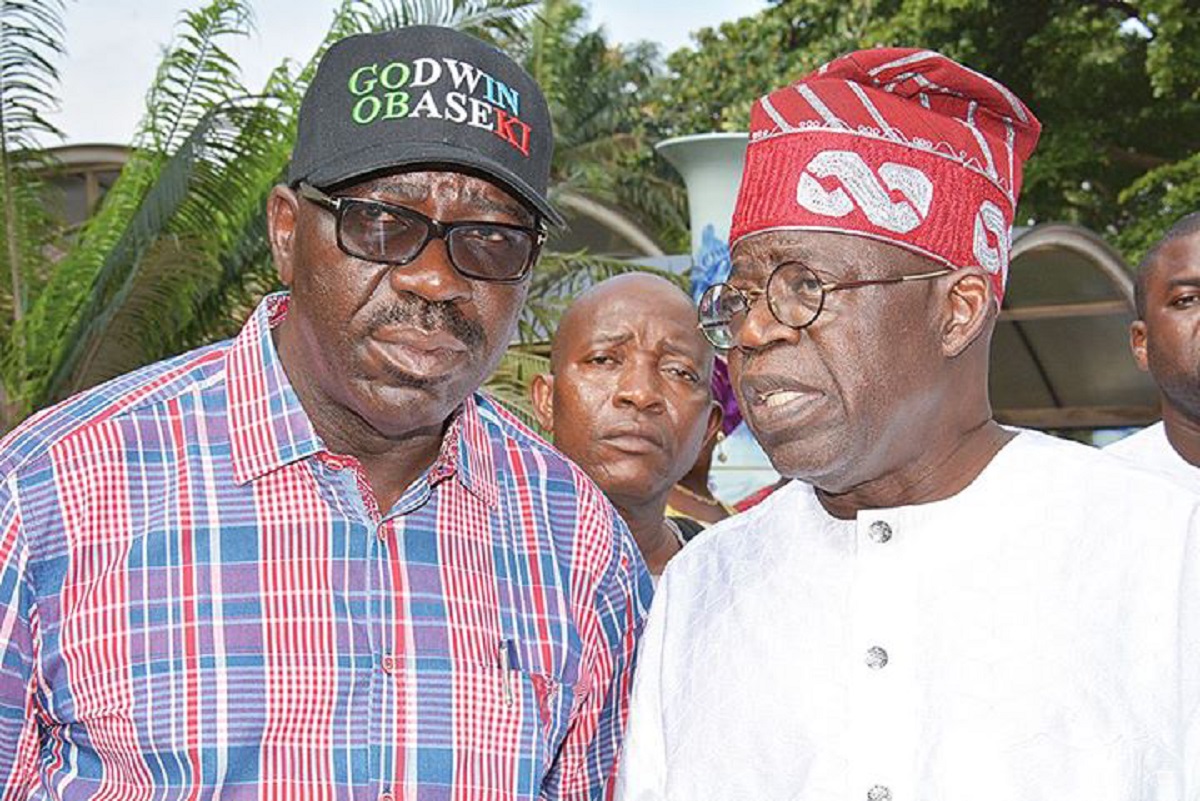 By Chuks Ekpeneru
On Tuesday, Governor Godwin Obaseki touched a very sensitive issue that continues to undermine the development of the country.
In a reply to an earlier broadcast by the National Leader of All Progressive Congress (APC), Asiwaju Bola Tinubu, the Edo Governor through his Special Adviser on Media and Communication Strategy, Mr. Crusoe Osagie, said the former Lagos governor cannot extend his political empire to Edo State as Edo people are determined to end godfatherism in the state.
Tinubu had in his broadcast appealed to voters in Edo State "to reject Godwin Obaseki in this coming election."
Tinubu claimed that he "suffered with many others to bring about this Democratic regime that today we are enjoying in the Country."
Rebuffing him, Obaseki in a statement titled "Your Empire Cannot Reach Edo," said "Tinubu knows clearly that come September 19, when godfatherism would have been dismantled in Edo State, the people of Lagos may just have found the recipe and formula for removing the chokehold placed on their collective destinies for decades by Tinubu, hence the inciting television broadcast"
This comes at a time Nigerians have trolled actor and politician, Desmond Elliot, over his comment that godfatherism is good.
Elliot said he is a product of godfatherism, saying there was nothing wrong in godfatherism as it is progressive.
Observers say the raging battle in Edo is a fall-out of the break in the relationship between a godfather and his prodigy.
In the past, former APC National Chairman Comrade Adams Oshiomole who is leading the fight to oust Obaseki had boasted that he demystified the previous godfather's in the state when he was governor for eight years.
Now the people are saying he is fighting to entrench what he said he removed.
This was rechoed by former Governor and former National Chairman of the APC, Chief John Odigie-Oyegun, who said recently that Edo people do not give in to 'primitive loyalties.'
Are the people of Edo State now being reminded how former Lagos State Governor Akinwumi Ambode was stopped from a second term by the godfather in Lagos?
That is a crucial issue that is now being left to the voters in Edo to ponder over.