Nigeria Has Always Been Divided, Presidency Replies Soyinka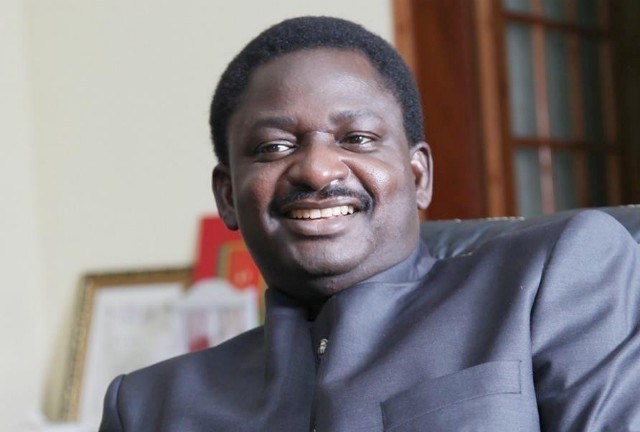 By Emmanuel Adigwe
Nigeria has always been divided and the present reported divisions were not the making of President Muhammadu Buhari, Special Adviser, Media and Publicity to the president, Mr. Femi Adesina said on Wednesday
According to him, Nigeria has always been divided as the country is an "inconvenient amalgamation."
Adesina stated this while speaking on Politics Today, a programme on Channels Television on Wednesday saying that former President Olusegun Obasanjo is entitled to his statement about Nigeria being divided.
GWG had reported that Obasanjo had stated that the country was becoming a failed state.
"Nigeria is fast drifting to a failed and badly divided state; economically our country is becoming a basket case and poverty capital of the world, and socially, we are firming up as an unwholesome and insecure country", Obasanjo had said.
Queuing behind the former president, Nobel Laureate, Wole Soyinka, stated that although he is not a supporter of the ex-president but he agrees with Obasanjo as he stated that "We are close to extinction as viable comity of peoples, supposedly bound together under an equitable set of protocols of co-habitation, capable of producing its own means of existence, and devoid of a culture of sectarian privilege and the will to dominate".
Reacting to this development, Adesina stated that the former president criticized every government apart from his own government.
He said: "If you also look at the antecedents of President Obasanjo and the trajectory, you will see that there is no government that he has not criticized, the only government that he has not criticized is the Olusegun Obasanjo's government. So that kind of person has a right to air his opinion and you also have a right to take it or not to take it. "
While commenting on the criticism of the Nobel Laureate, the presidential spokesman stated that the country has always been divided.
He said: "Nigeria has always been divided. Always! Right from amalgamation in 1914. Nigeria has always been divided. Nigeria is an inconvenient amalgamation but we have kept at it, we have worked at it and I tell you that there is no time in the history of this country that the country was not divided. But then, we are trying to make it work.
"As at 2015 when President Buhari came, Nigeria was terribly, terribly divided. Divided along ethnic lines, divided along religious lines, divided along language, divided against political parties, divided hopelessly, terribly and that is the division that President Buhari has been working at. But you see that a number of people instead of letting harmony return to this country, strive and luxuriate in widening the broad between Nigeria. They play politics with everything. So if they say Nigeria is divided today is because Nigeria has always been divided. And all effort to unite Nigeria and Nigerians have not worked. When Nigeria comes to a decision point that we must live together without wishing anybody away then we will be working toward being a nation."
The presidential spokesman also noted that Prof Wole Soyinka has always been a critic of the Buhari administration and although Nigerians appreciate his position and value but his criticisms cannot be accepted "hook, line and sinker".