My Captivity Is Over – Fani-Kayode's Wife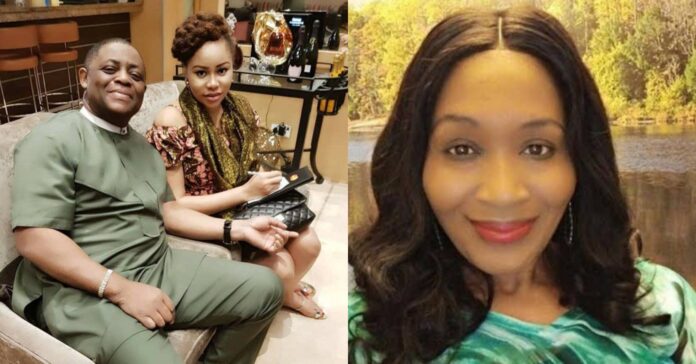 By Ayodele Oluwafemi
Amid reports that her marriage to Chief Femi Fani-Kayode had broken down, his wife, Ms. Precious Chikwendu, has taken to social media to announce liberation from captivity.
The social media had been awash with reports that the ex-beauty queen and her husband of six years were separated.
The reports came following a shout out by Fani-Kayode, to his former wife, Saratu Attah, who was pictured with President Goodluck Jonathan during the former president's visit to Ghana. Ms Attah who had a child for Fani-Kayode is presently a personal assistant to the President of Ghana, Mr. Nana Addo.
GWG had reported that family sources disagreed with the report of domestic violence leading to the separation of the couple, citing disagreement over attending public outings.
In what appeared to be an indirect comment on the broken marriage, Chikwendu took to Instagram to share the bible verse – Psalm 126:1-3.
She wrote, "When the Lord turned again the captivity of Zion, we were like them that dream. Then was our mouth filled with laughter.
And our tongue with singing: then said they among the heathen, The Lord hath done great things for them. The Lord hath done great things for us; whereof we are glad."