How I Escaped Death During Delivery – Channels TV's Maupe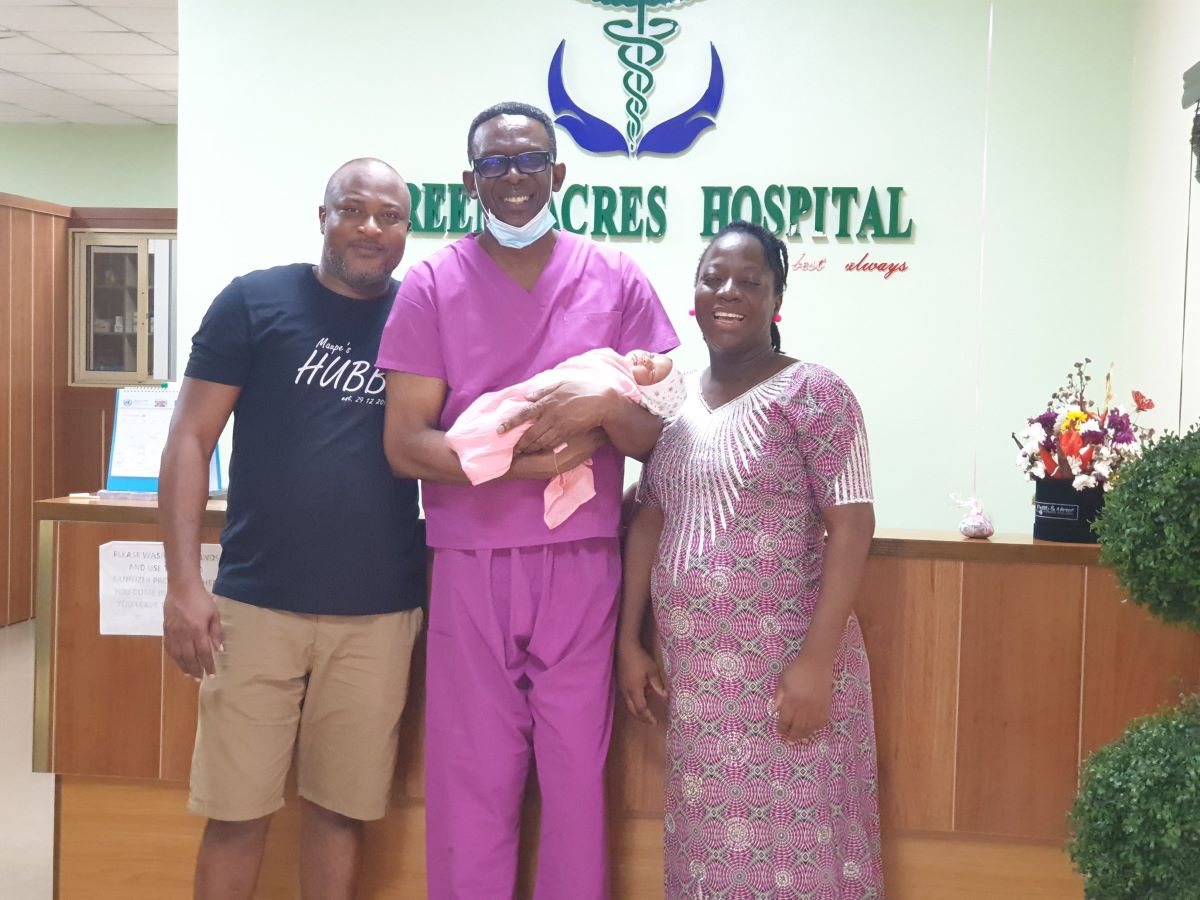 By Ayodele Oluwafemi
Channels Television presenter, Maupe Ogun-Yusuf, has narrated how she almost lost her life and that of her newborn baby during delivery of her newborn baby girl a week ago.
She, however, praised the Almighty and the medical personnel at the Green Acres Hospital where she was delivered of her new born baby on Thursday, 10th September, 2020.
Narrating her ordeal during the delivery process via a series of tweets on Friday, the presenter who appreciated the medical team led by Dr. Olayinka Olaniyan who took the quick decision to put her and the baby out of trouble.
"What an experience its been this last week, but as I have since learnt, nothing prepares you for being a mother than motherhood itself and its been such a privilege for which I am eternally grateful to Almighty God.
"My baby and I perhaps might not be here today but for God and the special team at Green Acres Hospital, a little gem of a facility led by Dr Olayinka Olaniyan. His quick thinking and decision put my baby and I out of harms way. To them, a big 'thank you'," she said.
The Sunrise Daily host bemoaned the state of healthcare in the country, especially for would-be mothers, who are not privileged to afford the kind of timely healthcare she could afford.
The presenter noted that the strike action by medical doctors, last week, was "heart rending" and which would cause the death of babies and mother.
Maupe said, "I have since acknowledged that standing where I am today, access to quality medical care is indeed a privilege for there are many would-be mothers for whom timely access to medical care is a luxury indeed and pregnancy itself is death knell. It ought not to be this way.
"Today, Doctors are on strike for a reason that could be avoided. And even when they're not on strike, carrying out their tasks in many govt facilities have been in conditions far less than ideal! It is heart-rending to note that many will lose lives & babies only and simply."
She called on relevant authorities to have a rethink on the state of the nation's healthcare at the Nigeria celebrates 60 years of Independence, stressing that it is unacceptable for a woman to die during delivery.