How Chelsea Took Pound Of Flesh On Barnsley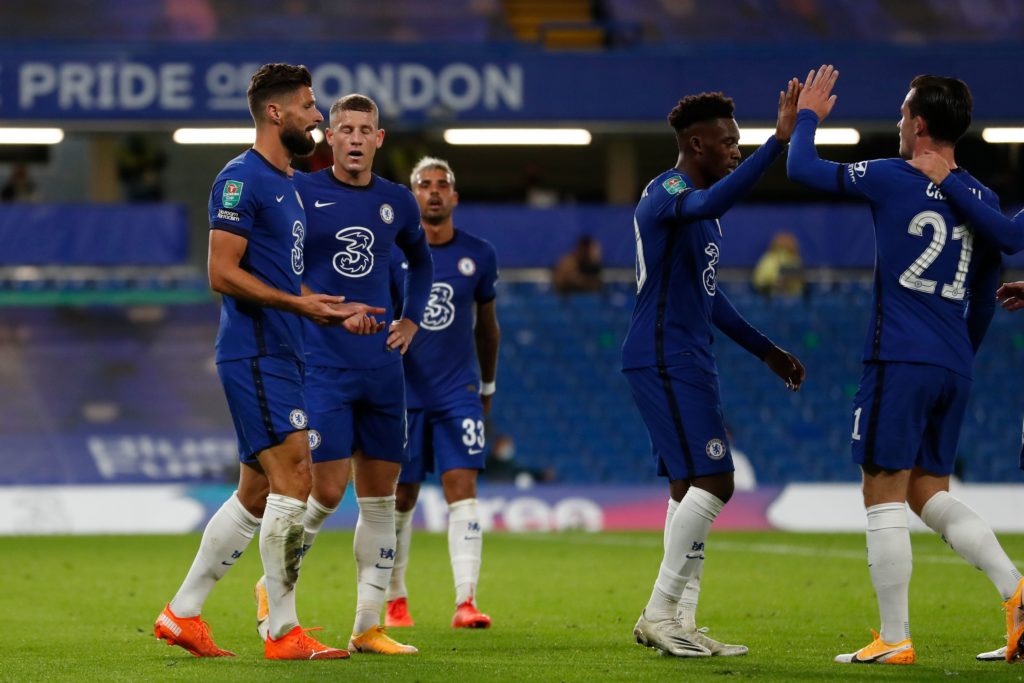 By Ekene Dike
Chelsea righted their wrongs after the defeat to Liverpool in the Premier League. The Blues bounced back tremendously by whitewashing Barnsley 6-0 in the third round of the EFL Cup at Stamford Bridge. Much credit goes to hat-trick hero Kai Havertz who just joined on a £62 million deal from Bayer Leverkusen this summer.
Goalscoring action commenced early in the first half courtesy of a goal from Tammy Abraham. It was Kai Havertz who would join his teammate on the goal-scorers list having received an incisive pass from Mason Mount. The first half ended 2-0, much to the delight of the hosts.
Ross Barkley scored the third goal just after the half time break as he benefited from the tenacity shown by Kai Havertz to win the ball back from the opponents, resulting into a goalscoring chance for the English man which he finished off beautifully.
Two more goals were added by the star of the night Kai Havertz as he scored his first hat-trick for the club. It took him just three matches to do so. Tammy Abraham was hugely involved in the German's goalscoring success by providing two nice assists.
More so, Olivier Giroud came off the bench to score his first goal of the season as Chelsea ran out as 6-0 winners. It was a much needed win for the squad and a confidence booster for Kai Havertz who has been a player under pressure after failing to impress in his first two games following the mammoth amount he was signed for.
"It is my first ever hat-trick," Havertz said to Chelsea's Fifth Stand App. "I will put the ball in a good corner in my house. It is a very big thing for me personally, but the most important thing is that we won.
"I think the first two matches were very difficult for me because I didn't have pre-season and I trained only one week with the team but I think, step-by-step, I will be fitter.
"The match today was very good for me to get more confidence and I hope to continue like that. On Saturday, we have our next game and now we focus on that."
Concerning Chelsea's new signings, Ben Chilwell and Thiago Silva made their debuts on the night. The new duo played convincingly. Ben Chilwell deserves a pat on the back for assisting Olivier Giroud's goal with a pinpointed cross from his left back position.
"Perfect game for Kai today because he came here without hardly any training," Lampard told his post-match press conference. "We had to throw him in because we had injuries in attacking areas.
"Tonight was a great progression, for him to play this game. His work rate, he helps Ross Barkley score his goal, his tackle in midfield in a high area and he gets his three goals in good quality. There's only going to be more of that.
"I predicted it. I wanted to protect him at that point. The idea with Kai tonight was to give him a training session. To not disrespect the game, but for him personally, to see how we play, to work with his teammates, get on the pitch, see how we want to press, be part of that.
"When we have the ball, there's much more of an element of freedom for a player of his quality. He did everything we wanted from him tonight."
"It was a great exercise for him, another game to see how we want to work off the ball, but also have freedom on the ball and combinations with Tammy [Abraham]. It's the first of many great nights for him."