APC: Tinubu's Men Suspend Fayemi For Backing Obaseki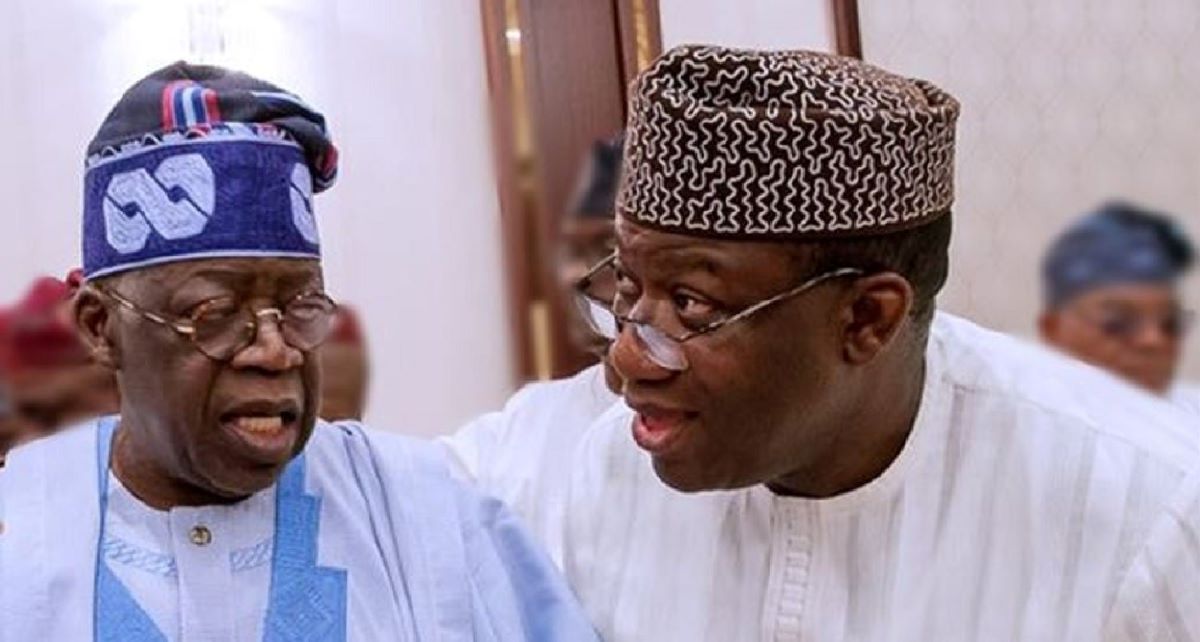 By GWG Staff
The crisis in the Ekiti State chapter of the All Progressives Congress, APC was on Friday taking a new twist after associates of Asiwaju Bola Tinubu in the state suspended Governor Kayode Fayemi from the party.
He was charged for anti-party activities in contributing to the defeat of the party in the Edo State governorship election.
The suspension follows the indefinite suspension placed on the men by the mainstream of the party inclined to Dr. Fayemi.
At the centre of the back and forth suspensions is the alleged rivalry between Dr. Fayemi and Asiwaju Tinubu for the soul of the party ahead of the 2023 Presidential Election.
The rival faction led by Senator Anthony Adeniyi which announced Dr. Fayemi's suspension on Friday said the decision was taken at a meeting of the party on Wednesday.
The faction which charged Dr. Fayemi for anti-party activities said the governor contributed to the defeat of the party in Edo State overnorship poll. They, however, did not spell out in what way Fayemi contributed to the party's defeat.
In a communique at the end of the meeting made available to journalists in Ado Ekiti, the state capital, on Friday, the Adeniyi-led executives said:
"After painstakingly reviewing the activities of some members of the APC in Ekiti State, we the authentic members of the party in the State and members of SEC per Section 12.8 of the APC Constitution being duly constituted members of the National Convention of the Party, rose from its meeting of the 23rd September 2020 with some far-reaching resolutions.
"That Dr Fayemi, the Executive Governor of Ekiti State is hereby suspended from the Party in view of his numerous anti-party activities especially his role in the recently concluded governorship election in Edo State, which is contrary to the provisions of Article 21 (A) (ii) of the APC Constitution.
"The Paul Omotosho led faction of the APC Executive in the state is hereby declared illegal and suspended from the party for failure to emerge in accordance with the Constitution of the Party.
"Senator Adeniyi, as a statutory member of the SEC going by our party's constitution, was elected by all members attending as the Acting Chairman of the State Executive Committee in the absence of direction or directive from the National Body. He is as such the only one thus capable to call the SEC meeting as duly required by the constitution from henceforth."
The communique was signed by Senator Adeniyi; Senator Babafemi Ojudu; Senator Dayo Adeyeye; Congressman Bimbo Daramola, Robinson Ajiboye; Oye Ojo, Ekiti; Adewale Omirin; and Femi Adeleye.