Did Edo Election Reduce Tinubu?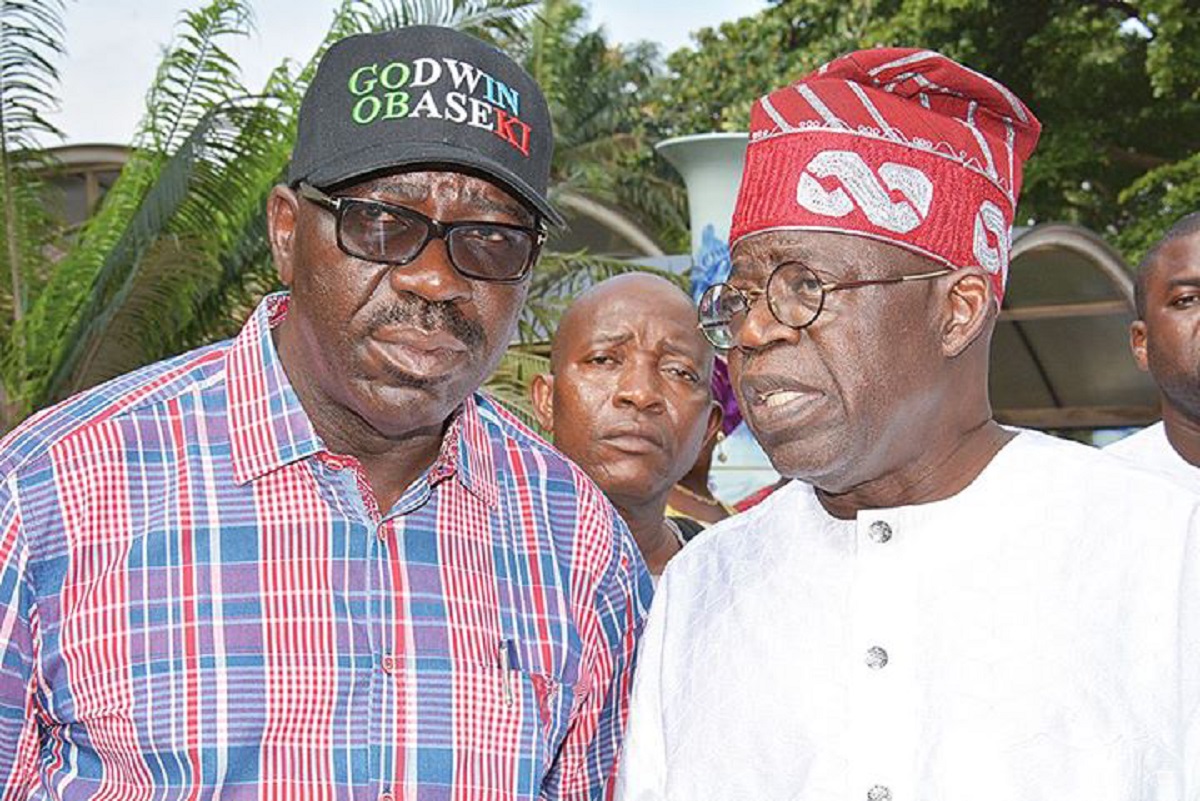 By Chuks Ekpeneru
For the former Governor of Lagos State, Asiwaju Bola Tinubu, the outcome of the recent Edo State gubernatorial election should give cause for sober reflection.
The revered National Leader of the All Progressive Congress, APC, is highly viewed in and out of the country.
Severally, Nigerians watch as Ambassadors and High Commissioner of the western world visit his Bourdillion Road, Ikoyi, Lagos residence as a sign of immense goodwill he has gathered.
In Nigeria, traditional rulers, governors, ministers, business leaders etc bow to him.
But the Edo State election may have caused the Jagaban to do a retrospection of his role as leader.
Never in his political career had Nigerians hit out at him as they did after the Edo election.
Some of the attacks and denigrating words came from those who before viewed him as a leader.
The attacks followed his broadcast calling on people of Edo State to reject the PDP candidate, Governor Godwin Obaseki. Obaseki hit back at Tinubu saying he built his political empire at the expense of the people.
"Tinubu knows clearly that come September 19, when godfatherism would have been dismantled in Edo State, the people of Lagos may just have found the recipe and formula for removing the chokehold placed on their collective destinies for decades by Tinubu, hence the inciting television broadcast."
After his victory, Obaseki again said that the likes of Oshiomhole, Tinubu and others pose a great danger to democracy.
Edo Deputy-Governor Philip Shaibu, who had exhibited loyalty to political leaders also said that Oshiomhole, Bola Tinubu and Abdullahi Ganduje were symbols of impunity.
The unsuccessful visit of APC governors before the Edo gubernatorial primary to plead for Governor Godwin Obaseki was clearly a missed opportunity to assert himself as leader for all.
Perhaps, if he had reined in Oshiomole, Obaseki could have gotten the APC ticket and gone on to win the election on that platform. Asiwaju would have been credited with the peace outcome.
Now, the backlash is starring the Jagaban in his face. But like a cat with nine lives, he may still come out of this and regain his exalted political position.