Fashola Flayed For Criticising OBJ's Debt Payments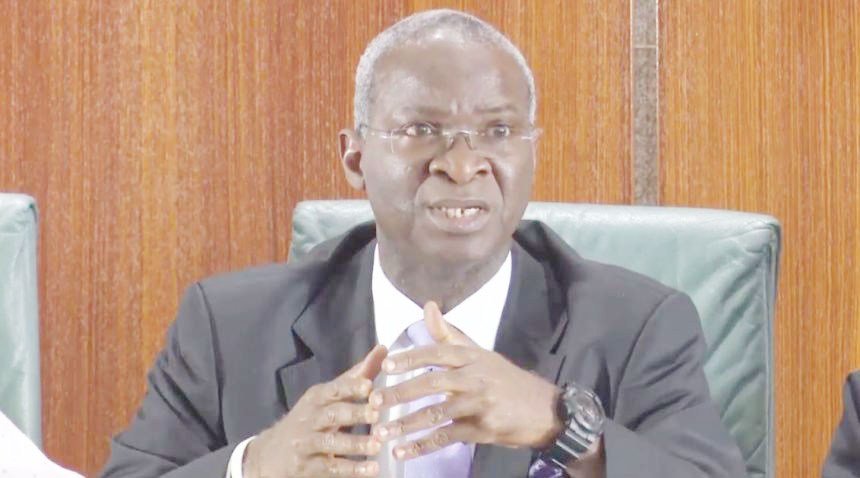 By Ayodele Oluwafemi
Harsh criticisms have trailed the comments made by the Minister of Works and Housing, Babatunde Fashola that the administration of Olusegun Obasanjo should have used the $12billion for Debt serving for the construction of roads and rails.
Fashola, during an interview with the Channel Television, said the in 2015, the country had $12billion which was used to pay creditors, instead of investment in infrastructure.
The former Lagos State Governor noted that trucks and heavy cargo are not meant for the roads, while stressing that the present administration-led by President Muhammadu Buhari is building infrastructure that are enduring.
He said, "At one time in this country, in 2005, we had $12 billion. At that time, these roads were bad. At that time there was no rail. But what did we do as a matter of state policy, it was just to pay creditors to our own detriment.
"I can only imagine if I had the opportunity then with $12 billion in my hand, we would have built rails and roads. What this government is dealing with, which I am responsible for the road side, is the infrastructure that will be enduring.
"Without the rails, we will not have roads that last. Trucks and heavy cargo are not meant for our roads. The jurisdictions we want to be like, don't transport cargo, containers on their roads. That's why I am so optimistic about tomorrow that if we advance this significantly, there will be a better tomorrow."
Many Nigerians have taken to the microblogging platform, Twitter, to attack Fashola for making such comments against the debt-free action of the Obasanjo-led administration.
They also argued that the current administration in a bid to construct roads and rails is plunging the country into heavy debts that will affect the future of the country.
See reactions: