Naira Marley Halts Anti-SARS Protest, Gives Reason
Puts Marlians On One Week Standby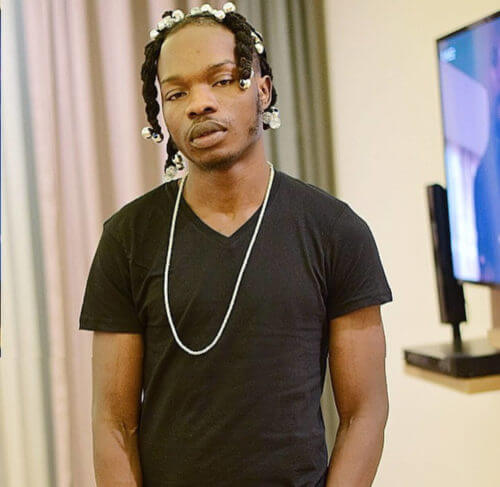 Ayodele Oluwafemi
The singer, Naira Marley has suspended the #EndSARS protest scheduled for Tuesday morning, following the assurance of the minister of sports and youth development, Mr. Sunday Dare that his concerns were being addressed by the Nigeria Police.
The controversial musician had on Monday taken to his verified Twitter handle to call for a protest against police brutality.
"So 9am tomorrow we move 2nd toll gate Peaceful protest No vandalism, no fights and no stealing," Naira Marley tweeted.
Reacting to the singer's protest move, the minister urged him not to go ahead with the protest that the issues on police brutality were currently being addressed at the "highest level of government."
Dare tweeted, "I urge you and other youth not to embark upon any protest. Your grievances are being addressed at the highest level of government. As the Minister in charge of youth I know this is an issue that must be tackled. Government is doing just that."
On Tuesday morning, Naira Marley told him and his followers that the protest will be put on hold, noting the assurances of changes being made.
"We won't be protesting anymore because there's a lot of changes being made right now. As a Marlian we will give them a week to see the changes and if there's no changes we will start a mass protest. #togetherwecan" the singer wrote.
Earlier, the Nigeria Police Force, in a statement, invited the controversial singer to an Instagram live chat to discuss the policies taken by the Force to address the issues on SARS operations.
"The Leadership of the NPF will work with the Ministry of Youth and other stakeholders, including Youth leaders, youth entrepreneurs, CSOs and others in formulating and implementing consensual reforms.
"Today, Tuesday 6th October, 2020, by 11am, the Force PRO- DCP Frank Mba will be having a live instagram chat with Naira Marley to answer questions and discuss the concerns of young Nigerians on the issues of SARS operations and other burning issues. Please stay tuned," part of the statement reads.