Burna Boy Joins #EndSARS Protest, Creates Victims' Fund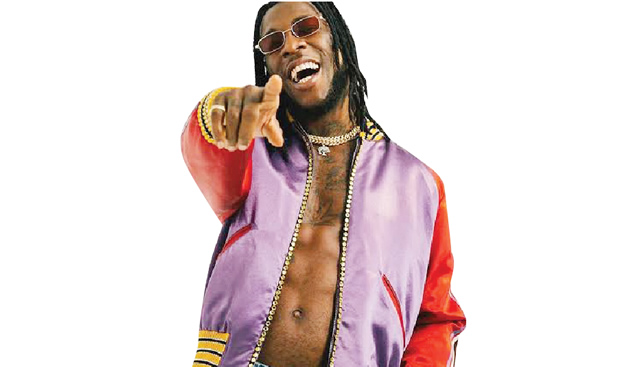 By Emmanuel Adigwe and Ella Makondo
Popular Nigerian singer, Damini Ogulu aka Burna Boy, has finally joined the nationwide protest calling for the end of police unit, the Special Anti-Robbery Squad (SARS) which according to some are renowned for their brutality, extortion and extra-judicial activities.
Burna Boy has also created a fund to cater for victims of the #EndSARS protest.
The renewed protest calling for the banning of SARS started last Saturday where a video went viral of police authorities presumed to be operatives of SARS were seen gunning down a man.
The public outrage that followed this development led to the protest and Nigerians are surprised that Burna Boy, who had always associated with legendary musician, Fela Anikulapo Kuti, who is renowned for championing the cause of the people.
Some Nigerians took to social media to castigate the afrobeat singer for not joining the protest especially as other international artiste like Card B, John Boyega, Trey Songs have expressed their concern in the ongoing protest.
However, the singer in a statement issued on Saturday stated that the protest should not be about him but about other impactful issues.
He wrote: "I have taken the past week to gather my thoughts. I usually respond to these matters with my emotions and frustrations. This time I have chosen to ignore the attempts; well-meaning or derogatory to draw me out. This is not and should not be about me. It is about a fundamental problem that affects us all Nigerians, as Africans, and as human beings.
"The state of our country, Nigeria, is tricky; it has been from before I was born. My greatest concern in all of this is that SARS will end now as it allegedly has several times in the past (I recall giving calls to end SARS during my USA tour in April 2019  and morph into a different entity down the line with a different form or a different name. In my opinion, abolishing the unit is a definite first step but we cannot afford to stop there."
Burna Boy also thanked the protesters for protesting and he disclosed that he has opened a fund to help create protesters that are abused wrongfully by the police.
He added: "I have created a sub-fund under my charity- The Reach called (@ProjectProtectng) to help protesters that are wrongfully harmed/arrested by SARS during and after these protests. This is a fund for the people by the people."