#ENDSARS: Makinde Laments Govs' Inability To Control Police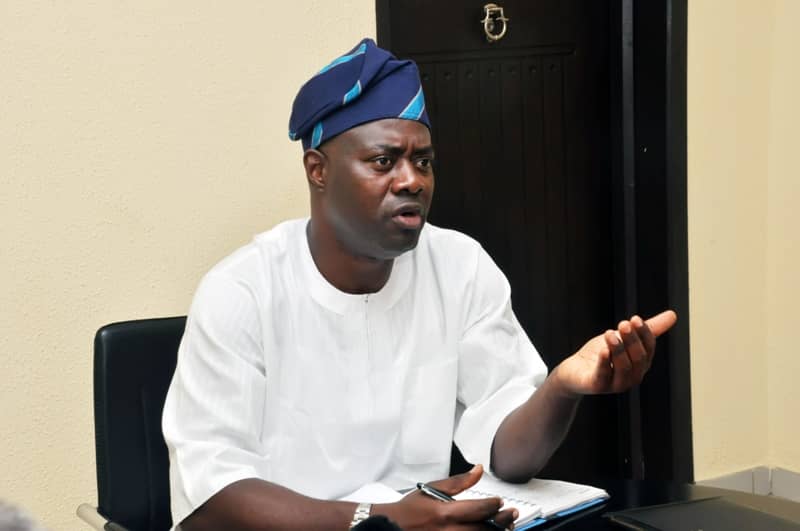 By Emmanuel Adigwe
Governor Seyi Makinde of Oyo State has lamented the helplessness of governors in addressing the issues concerning the police saying that they were merely glorified Chief Security Officers of their states.
Governor Makinde took to his Twitter handle to disclose this on Saturday while ordering an investigation into the killing of Jimoh Isiaka, on the frignes of an EndSARS campaign , who was allegedly shot by an unidentified policeman.
According to the governor, Isiaka died at Bowen University Teaching Hospital, Ogbomosho, after he was shot during a protest.
"I have received with deep sadness the news of the passing of one of our children, Jimoh Isiaka, who was shot during the #EndSARS protest in Ogbomoso. He later died at Bowen University Teaching Hospital, Ogbomoso, earlier today," he wrote.
"This situation is highly regrettable. I have contacted the Commissioner of Police, Oyo State, Nwachukwu Enwonwu, and other relevant agencies, and investigations into what led to the unfortunate incident are still ongoing.
"The #EndDSARS protests are a strong indicator of a systemic failure. It is a failure on the part of those who have been constitutionally empowered to protect the citizens.
"It again calls into question why State Governors are called Chief Security Officers of their state whereas, they do not have the necessary powers to control the police force."
Governor Makinde promised to visit the family of the deceased and he assured the people to remain calm as the mystery behind the death of Isiaka will be unraveled.