El-Rufai Quotes Bible To Explain Southern Kaduna Woes
As Kafanchan Urban Renewal Programme Takes Off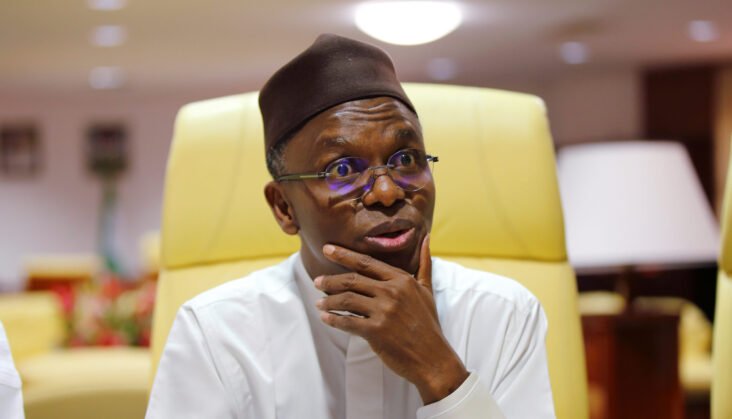 By GWG Staff
Governor Nasir El-Rufai of Kaduna State has used the bible to explain the lack of government presence in the Southern Kaduna region of Kaduna State.
Speaking when he received a report from members of the Southern Kaduna Peace Summit, the governor hailed the initiative of the group which he said had helped to make the environment conducive for government to initiate its development agenda in the region.
He particularly hailed the Executive Secretary of the Nigerian Christian Pilgrims Commission, Rev. Yakubu Pam; the Agwatyap, Dominic Yahaya; and other community leaders for their stance towards peace.
Quoting the Holy Bible, El-Rufai said, "Even the Holy Bible I think in Matthew 5:5 says that Blessed are the peace makers, for they shall be called the children of God. By the Grace of God, all of you will be called the children of God when we face Him on the day of judgement."
According to him the crises in the region had hindered the mobilization of contractors engaged by the administration for the Kafanchan Urban Renewal programme as he observed that the projects in Zaria and Kaduna had long gone far for the peace in the two towns.
Pam had on his part said that the peace summit exceeded the expectation of the organisers noting that more than 200 came which was above the 150 participants earlier envisaged.
Send Us A Press Statement Advertise With Us Contact Us