#EndSARS: Peter Obi Under Attack Over Akwuzu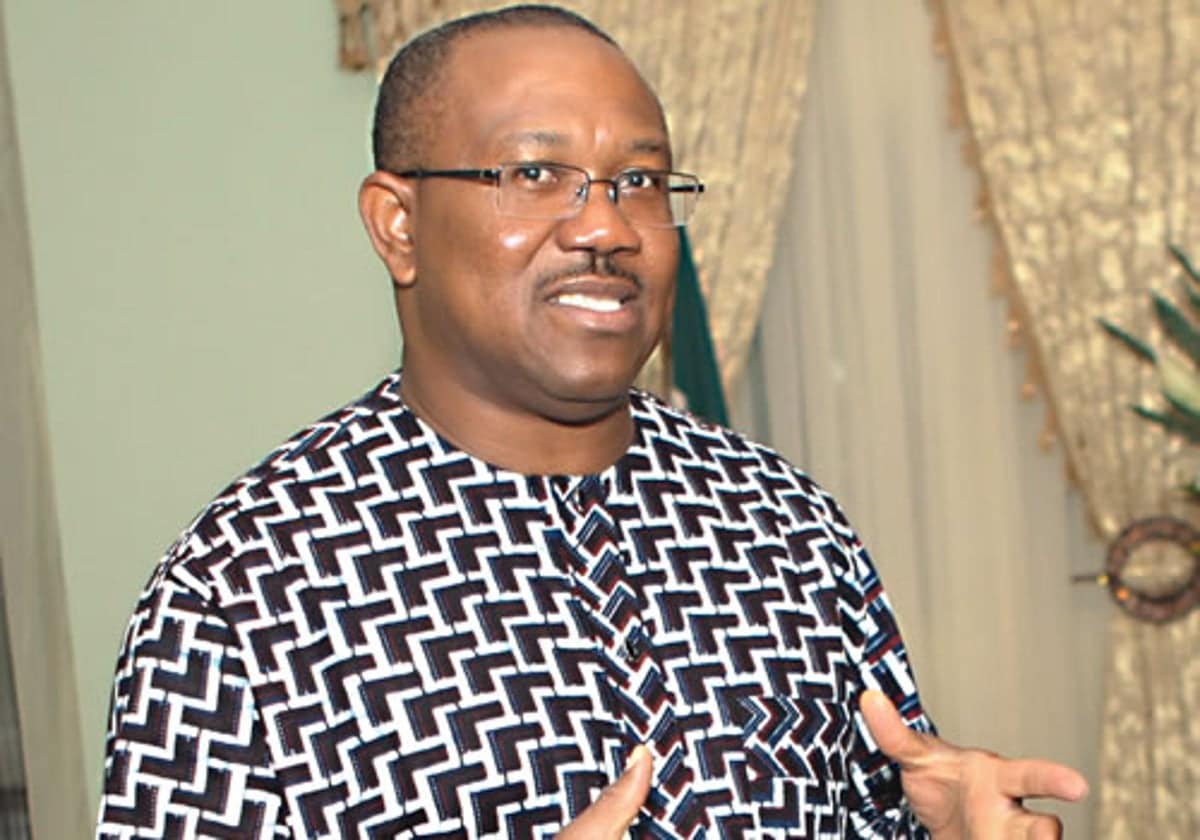 By Emmanuel Adigwe
Former governor of Anambra State, Peter Obi has come under social media attack following revelations that the operations of the Special Anti-Robbery Squad (SARS) in Akwuzu got to its peak during his stewardship as governor.
GWG reports that the ongoing nationwide protest against police brutality and extra-judicial killings in the country fingered the Akwuzu SARS in Anambra State as among the worst culprits as it was once reported that bodies were dumped in Ezu River from the facility.
Since the protest against the brutality and extra-judicial killings of SARS started many persons have been quick to call the former commander of SARS in Anambra, James Nwafor, under whose watch many of the killings were alleged to have occurred.
Social media users are alleging that even if Nwafor may be the SARS commander but that Peter Obi was the governor during the period.
Some Nigerians took to the micro-blogging platform to question Obi's judgment on the issue.
GWG presents some of their views below:
Obichi@obichigwe wrote: "As Received. A young Igbo man said Governor Obiano and Peter Obi knew about the Akwuzu SARS killing #ENDSARS."

#SarsMustEnd #EndSWAT Tosin Olugbenga@TosinOlugbenga wrote: "Even for 2023 Peter Obi is canceled. Was he not the Governor in Anambra State when the SARS unit there became notorious and he did nothing about it. He's part of the political elites who contributed to a dysfunctional Nigeria. #EndSARS,"

Chef@esibobbie wrote: "Except Peter Obi will not run for office again sha, but he must answer questions about that Awkuzu and that CP Nwafor. Too many of those stories were from his time as governor. #EndSARS."

Chief Edu @Edu_cfcc wrote: "Indeed. After he accounts for activities of SARS under his watch including ezu River killings."
#EndSWAT Obong Khaleb@beyondkhaleb wrote: "You were governor when Awkuzu SARS terrorized everyone. How about the bodies discovered in Ezu River? What did you do about them? Sit this one out oga! All of una na the same."
Tron Lord@CUdenka wrote: "Okay I'm from Awkuzu, please it's a nice town the only problem is that a deadly SARS office is situated at the entrance of the peaceful Village. They killed 60% of our youths and buried them in the SARS graveyard."
Prisca@GonimPrisca wrote: "Dear Sir, will you say you've not heard of akwuzu sars???? What have you done/will do about it????!"
ENDSARS@ChiefRichie wrote: "@PeterObi it is you and cohorts that lead our Great generation into this, you better don't run for any office come 2023 because we're taking over #SARSMUSTEND."
CHINONYELUM #EndSars@CasseyO wrote: "Wow! I guess you can recognize your friend Chief Priest? You knew about the atrocities of CSP James Nwafor when you were Governor, you shielded him even when he demolished Mr. Mokwe's hotel. More stories are really coming out. You politicians are all the same. Tueeeeh!"
Beautiful Buoy@Ke_neddy wrote: "@PeterObi You're cancelled, you knew about Akwuzu SARS while in power yet you conspicuously turned a blind eye, look it's no longer about spitting facts and bringing figures during a debate, YOU ARE ONE OF THEM."
Mrs Sexyberry@exclusivekitti wrote: "@PeterObi I can't believe you are aware of this … Nna Biko bia gbahara onu gi because it's a shame if that happened under your watch .. I respect true Christians , please don't let me down #EndSARS."

Faulty BRAKES@thaTallBlackMan wrote: "If anyone(Everyone included, Governor or not) in Anambra say they are not aware of what is going on there, the person is a damn liar."
Dr Anon@Museng11 wrote: "@PeterObi should forget any presidential aspirations he might have. If he is the best the SE can put forward then they should forget about getting the presidency. His spurious past has finally unravelled him."
Abubakar Oloye@AbubakarOloye wrote: "@PeterObi Encouraging but you are part of those that put this nation to her present situation. All politicians in your generation should also end with the SARS as well."
Mildred Asekome@MildredKome wrote: "And our supposed saviour Peter Obi was the then governor of the State and he did nothing…posterity bears witness."
RITA ADUBA juris doctorate@RitaAdubaBlog wrote: "Like James Nwafor ( CSP rtd) like peter obi.Theres no way to exonerate Peter obi from all the attrocities committed by Nwafor under his administration as chief security officer of Anambra state. Ezu massacre."