Soldiers At Villa Gate As Thugs Enter Eagle Square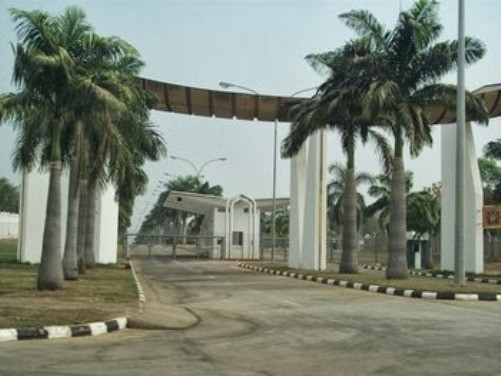 President Muhammadu Buhari's security was reinforced on Tuesday afternoon with policemen and soldiers taking defensive positions around the Aso Rock Presidential Villa after armed thugs reportedly broke into the Eagles Square.
The security was essentially reinforced at the first gate.
The Eagles Square is a stone throw from the first gate of the Presidential Villa, the seat of the Federal Government and where President Muhammadu Buhari is encamped.
The Punch reported that the thugs were in the early afternoon massing up in inside the Eagles Square. Some of them were reported to be without shirts, some in black and holding sticks.
The development has made soldiers on guard at the nearby Cenotaph which is facing the Eagles Square to be on standby. Armed policemen and soldiers were also reported to have been reinforced at the first gate leading into the Presidential Villa.
Details Later…