Fury As Sanwo-Olu Claims No Death In Lekki Carnage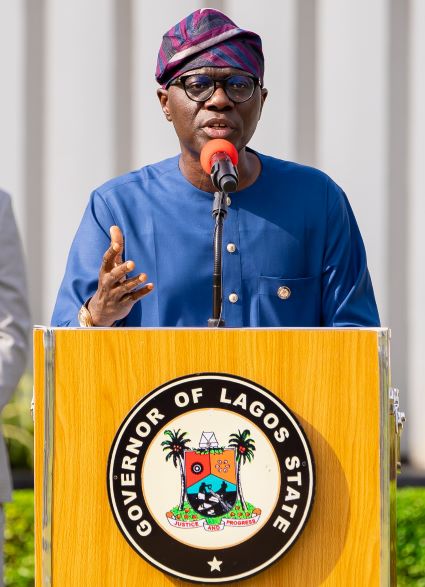 By Ayodele Oluwafemi
Lagos State Governor, Babajide Sanwo-Olu, has sparked social media outrage for claiming there were no casualties recorded in the Lekki toll gate shooting, on Tuesday evening.
Soldiers invaded the Lekki toll gate on Tuesday evening shooting at unarmed protesters resulting in the death of many unarmed protesters with several injured.
Multiple videos evidence on the social media showed dead bodies at the Lekki toll gate as the soldiers invaded.
Reacting to the unfortunate incident, on Wednesday, Sanwo-Olu, in a live broadcast on Channels TV, said no casualties were recorded, contrary to social media reports.
Sanwo-Olu said, "For clarity, it is imperative to explain that no sitting governor controls the rules of engagement of the military. I have, nonetheless, ordered an investigation into the rules of engagement adopted by men of the Nigerian Army that were deployed to the Lekki toll gate last night.
"This is with a view to take this up with higher commands of the Nigerian Army and to seek the intervention of Mr President in his capacity to as the Commander-In-Chief to unravel the sequence of events that happened yesterday (Tuesday) night.
"Fellow Lagosians, whilst we pray for the swift recovery of the injured, we have not recorded any fatality as against the widespread circulation on social media.
"Myself and the leadership of the ministry of health have been going round. Indeed, we went round the hospitals last night. We went round mortuaries last night to see and to monitor for ourselves what has happened and to look and identified the injured protesters."
The claim of the Lagos state governor has sparked outrage on the microblogging platform, Twitter.
Many Nigerians were surprised that despite the multiple videos evidence showing dead unarmed protesters, the governor still went on national TV to say otherwise.
See reactions;
,