Sanwo-Olu's Family, Mother's Homes Set On Fire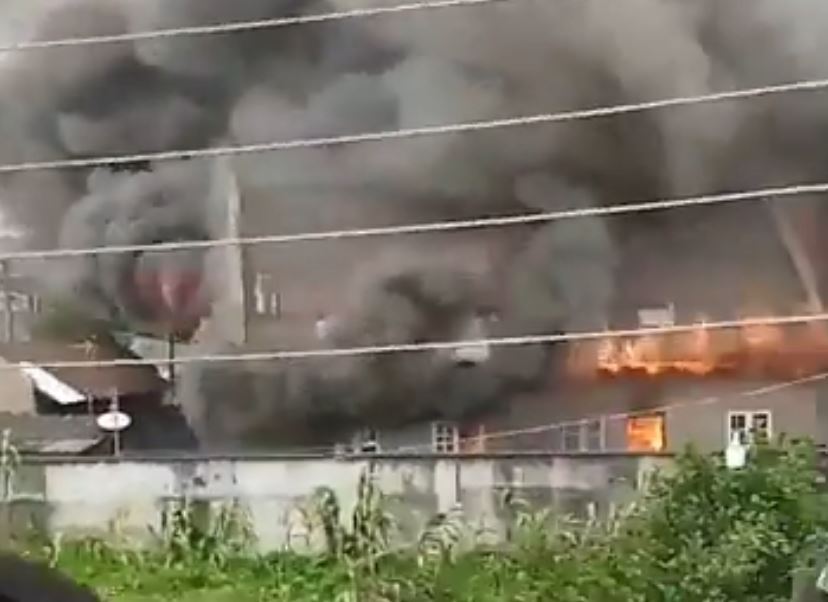 By GWG Staff
Irate youths in Lagos were on Wednesday turning the protest into a personal attack on Governor Babajide Sanwo-Olu after his family home in Lagos Island and his mother's residence in Surulere were reportedly set ablaze.
Pictures of the inferno were on social media and follows the governor's address earlier in the day when after visiting the wounded from the carnage at the Lekki Toll Gate said that there was no casualty.
Social media claims reports that several persons were killed after the soldiers descended on the protesters at the toll gate.
On Wednesday morning the family home of the governor on Omididun Street was set ablaze by irate youths despite strong efforts by neighbours to avert the disaster.
An eye witness told The Punch: "Around 7.45am, angry youths gathered around Sanwo-Olu's family home on Omididun Street, Lagos Island, throwing stones and shattering glasses.
"One of the youths poured petrol on the building but was immediately prevented from setting it ablaze because the fire could spread and lead to loss of lives.
"However, the youths soon gathered again and burnt down the house. The fire is currently spreading but firefighters have arrived at the scene."
Policemen attached to the Adeniji Adele Police Station were reported to have moved to stem the violence.
However, at about the same time the residence of the mother in the Surulere area of Lagos was also set ablaze. The picture of the inferno has gone viral on twitter.