(Video): Mob Attacks Oba Of Lagos Palace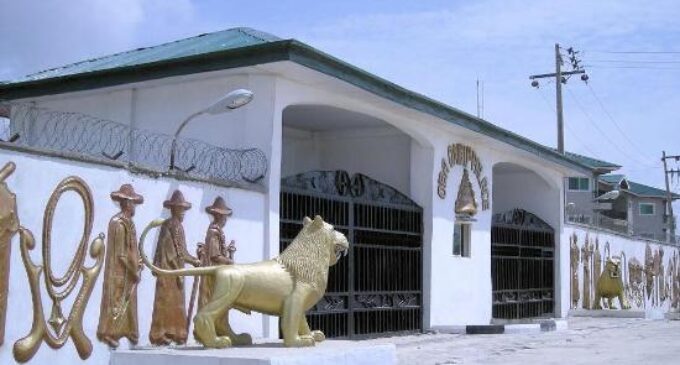 The rage against the Lekki Toll Gate carnage continued in Lagos on Wednesday with a mob attacking the sacred palace of the Oba of Lagos at Iga Idugaran, in the heart of Lagos Island.
Vehicles, vandalising vehicles and carting the prized staff of office commonly referred to as 'Opa Ase'.
The Oba of Lagos, Oba Rilwan Akiolu is a close associate of Asiwaju Bola Tinubu, the national leader of the All Progressives Congress, APC whose television station, TVC was partly burnt earlier in the morning.
Click to watch:
The Punch reported that the mob who invaded the palace of the Oba was the same which attacked the family home of Governor Babajide Sanwo-Olu.
"When the thugs went to attack Sanwo-Olu's father's home, some of them were shot by the police. This infuriated them and they were able to engage the police in a gun duel and overpower them. The policemen, who are attached to the Adeniji Adele Police Station, quickly made a retreat.
"The angry youths made their way to the Palace of the Oba of Lagos. They claim the king is part of the government. The thugs have only been attacking government institutions," he said.