Five Takeaways From Buhari's Broadcast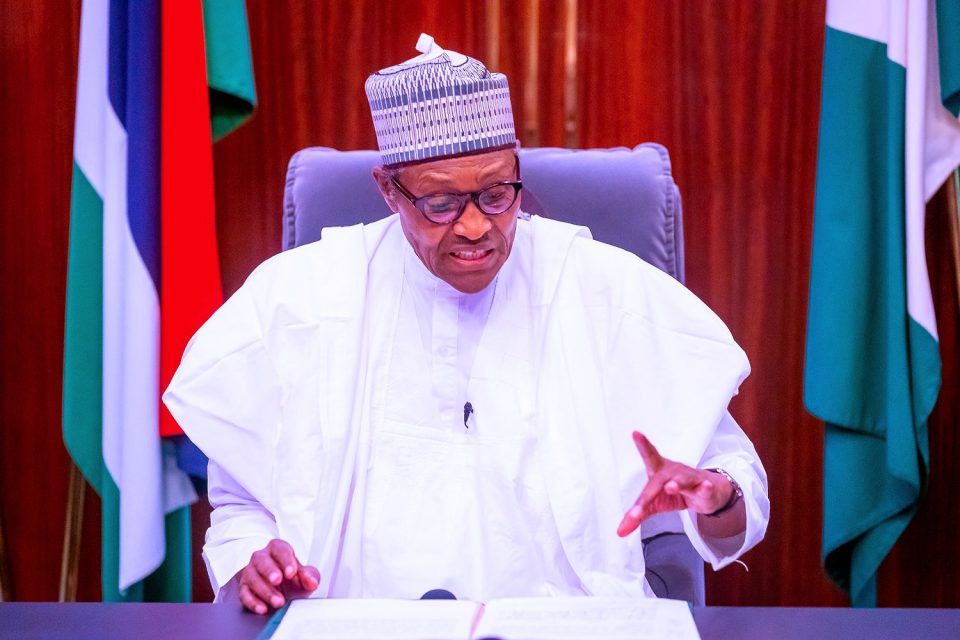 By Chuks Ekpeneru
President Muhammadu Buhari's 12 minute speech on the state of the nation on Thursday followed invitations from the National Assembly and some lawmakers on the national crisis sparked by the #EndSARS protests.
International community urged to seek true understanding of issues before taking any action.
President Muhammadu Buhari may have been alarmed at calls from outside the country by prominent figures calling for end to police brutality in the country.
Among those who spoke against the Lekki shooting is former US Vice-President, Joe Biden, UN Secretary-General, Antonio Gutteres.
There are also petitions submitted to the International Criminal Court (ICC) over gross human rights abuse in the country seeking to bring senior government officials to trial.
2. Citizens urged to reject being used to truncate democracy.
The government may have also felt threatened the manner the #EndSARS protest swept across the country and hence the pitch to citizens to avoid being lured in that direction.
3. Loud Silence On Lekki Shooting
The deliberate silence on the shooting at the Lekki Toll Gate which has turned into the symbol of the protest was remarkable. By keeping mute on the carnage the president may have shown his obvious slant towards the security forces who perpetuated the carnage.
By keeping quiet the president may have been careful not to put fear into the minds of the security forces when they may be called again to help provide traction for regime security.
4. President mum on civilian casualties.
The president as consoler in chief was expected to make mention of the civilians who died in the course of the protest and even mention the names as a way of identifying with them and the genuine protesters. He, however, did not.
5. The military has the president's back.
The president, however, identified with the security forces and lamented loss of lives on the part of security agencies. That showed that they have the back of the president in the course of their deployment against the protesters.