No Empathy In Buhari's Speech – Twitter Comments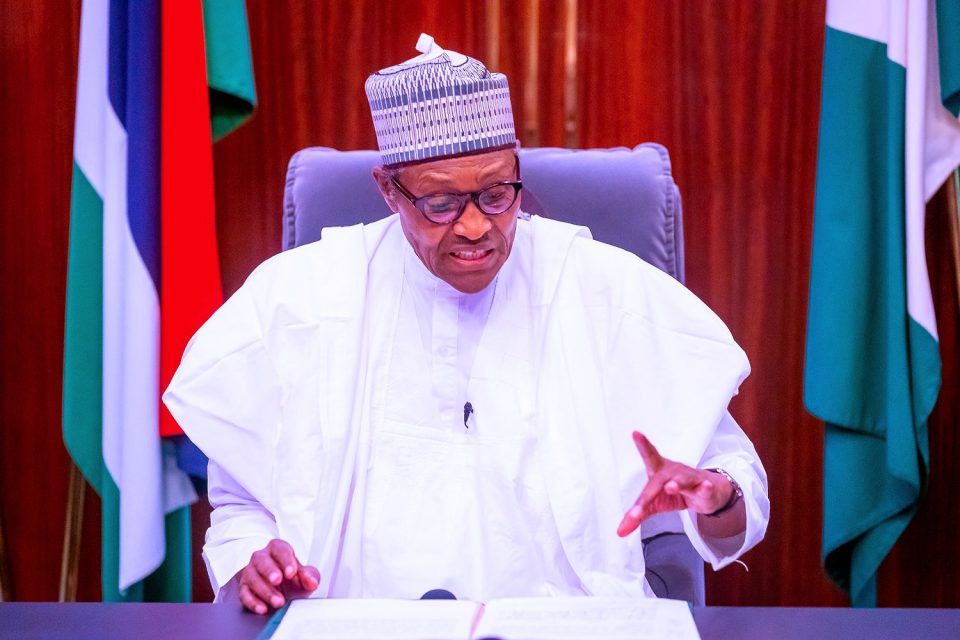 By Emmanuel Adigwe
A cross section of Nigerians on social media have expressed disappointment with President Muhammadu Buhari's broadcast on the #EndSARS protest saying it lacked empathy.
GWG recalls that there were agitations by Nigerians for President Buhari to speak to Nigerians concerning the recent happenings in the country in the last two weeks.
When the president, however, addressed Nigerians on Thursday it was to the dismay of many, that the Lekki tollgate shooting was ignored. Instead, the president told protesters to desist from protesting and enumerated the achievements of the government like Npower, Tradermoni, farmermoni and a host of others.
Many who had listened to the president's speech with rapt attention were worried because the reason why the #End SARS protesters came out did not reflect. Neither was there any assurance that the law enforcement officials who were accused of of extra-judicial killings will face the law or even if families of victims of extra-judicial killings will be compensated.
Some Nigerians took to the microgblogging platform to criticize the president for giving a speech without empathizing with Nigerians who died in the struggle. GWG presents some of their views below:
Nigerian Infopedia@nigerianfopedia wrote: "No empathy in the message, no hope, no talk of the Lekki shooting, just sanctity of Oba palace that housed Nigerians COVID Palliatives. So those that died, just died for dying sake…..Ah, it is finished…Maximum wickedness #NIGERIAPREVAILS."
Rinu #EndSARS@SavvyRinu wrote: "Buhari speech is a classical example of "Quality Information wey no concern us". Nobody held accountable. No empathy shown. And oh "International Communities, mind your business."


𝗗𝗿𝗶𝘇𝘇𝘆 @posshh_ wrote: "Buhari showed no sign of emotion, no empathy whatsoever. Omo We don enter one chance abeg."


Wale Adetona@iSlimfit wrote: "Buhari was talking about TraderMoney and NPower. What has that got to do with the situation on ground?. No empathy and no mention of innocent lives lost."


FK.@fkabudu wrote: "I don't think I've seen a stronger reminder that he doesn't care. Doesn't care one bit about us. No empathy, no ability to rally people together, no ability to even show that you know what's going on and you understand. Just gave us nothing. Apart from Tradermoni."


Ọládélé @TheOladeile wrote: "No Empathy from Buhari. I don dust my passport. "


Transfer-Live @manutdbelove wrote: "After listening to @MBuhari Speech, Na Nigerian president yarn like this!! this is our conclusion as Nigerian from ds video. Pls do not laugh, just retweet! IT IS FINISHED Bolt omo 2023 N-Power GoFundMe #AfricaIsBleeding President pali passport No Empathy wahala Recorded."

CONFAM MUMU BOY #EndSARS@testyflowz wrote: "Buhari said we should go back to our normal lives and didn't say anything about the lekki shootings No hope! No empathy!"


Aijay@Aijay_omah wrote: "To be very honest this Jubril is just a walking robot. I was expecting him to even speak from his heart, even a stranger will be angered to speak from their hearts on seeing the situation of things in this country. No empathy whatsoever. What a shame."


HumAngle_@HumAngle_ wrote: "President Buhari's Speech Showed No Empathy – Experts #EndSARS."

IT IS FINISHED@iamnikesh2 wrote: "President buhari said Absolutely Nothing So I recharged my decoder to hear " trader moni " No empathy sef ."


_abdul@habdoolahi wrote: "No explanation, no apology, no empathy, no accountability.. Just vibes coz he doesn't really care about us."


Sonali@Sonalijames7 wrote: "No remorse, no sympathy, no empathy, no heart. I can imagine what his heart looks like. Darkest heart!"


The Male Nurse #EndSARS❁@KelvinOssai wrote: "So ur president addressed the nation! 1. No empathy for the lives lost in the protest 2. No mention of Lekki incident & massacre 3. Mentioned mourning of lives of security personnels lost 4. No condolence message to families who lost their loved ones This is Nigeria #EndSARS."