Reactions After Discovery Of COVID-19 Palliatives In Secret Places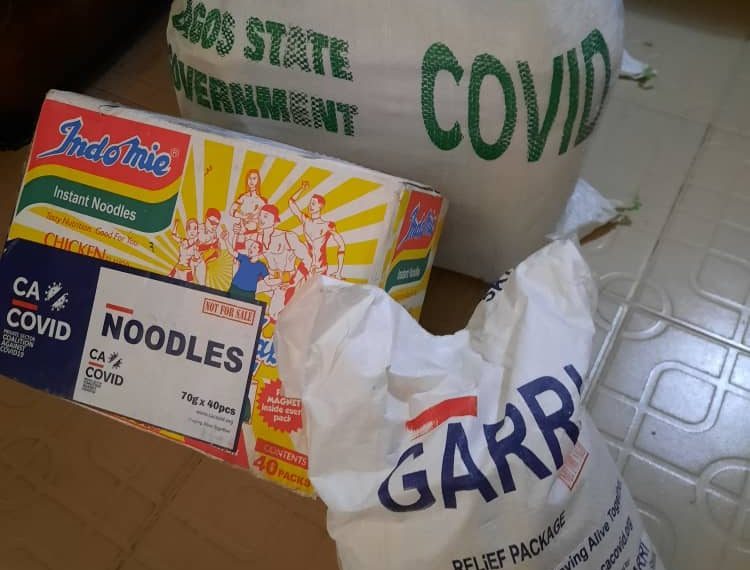 By Ayodele Oluwafemi and Ella Makondo
Reports of hoodlums attacking warehouses where COVID-19 palliatives were kept have stirred sharp reactions on the social media.
It was learnt that hoodlums on Thursday attacked a warehouse in Mazamaza, near FESTAC where COVID-19 palliatives were looted.
Videos showing people looting the warehouse and packing out food items including noodles, salt, rice and flour branded with labels depicting "COVID-19 palliatives, Not for sale, CA COVID-19", have appeared on the social media.
Also, when hoodlums, on Wednesday, attacked the Oba of Lagos palace, Rilwan Akiolu, items branded COVID-19 palliatives were also looted.
The looting of items meant for COVID-19 palliatives in warehouses has stirred sharp reactions, on the microblogging platform, Twitter.
Many of those who have reacted wondered why COVID-19 palliatives meant for citizens during the COVID-19 lockdown were kept in warehouses.
They also supported the looting of the COVID-19 palliatives, arguing that they were initially meant for the public, before it was kept away from them.
See reactions: