Rivers Vows To Pull Accounts From Banks If…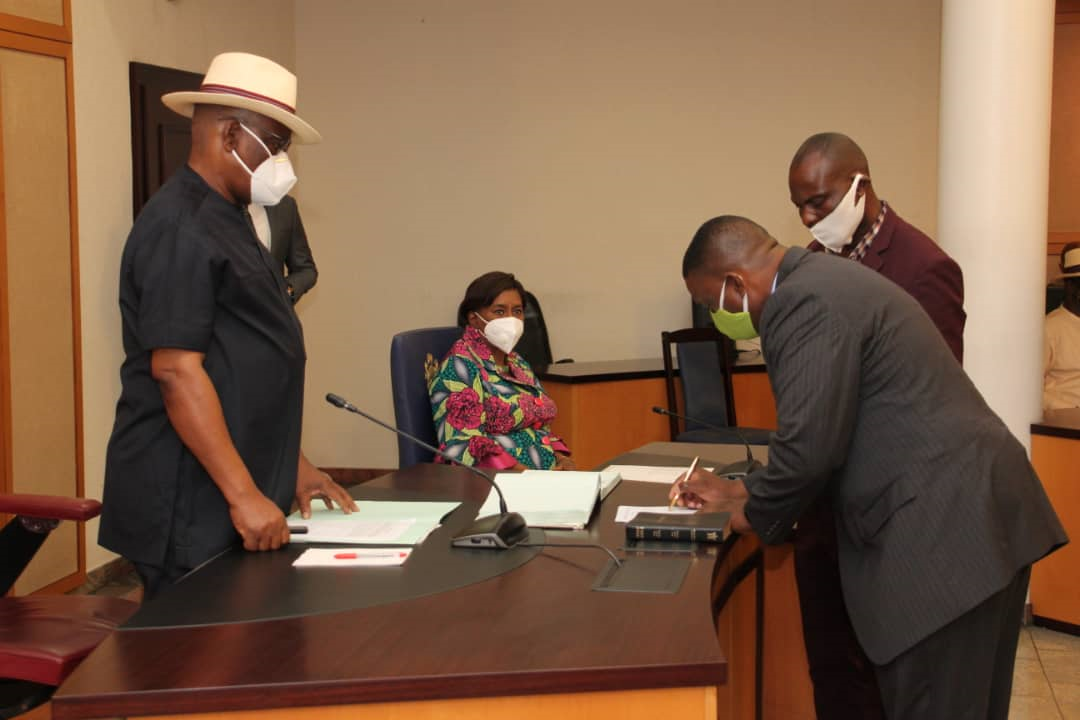 The Rivers State Government on Thursday warned the business community, especially banks not to use the curfew imposed on some parts of the state to cripple the state's economy.
The state government especially warned banks holding government accounts not to join what it described as the conspiracy.
The caution came as Governor Nyesom Wike on Thursday inaugurated a judicial panel of enquiry to investigate allegations of police abuse in the state.
Warning the business community to join any conspiracy to cripple the state's finances, the state commissioner for information, Paulinus Nsirim in a statement said:
"It has come to the attention of the Rivers State Government that some members of the Business Community are using the curfew imposed in some parts of the State as an excuse to cripple government and economic activities.
"Commercial Banks and other businesses are supposed to be open for normal services. Therefore, Commercial Banks where government accounts are operated are advised not to join those involved in any unpatriotic act or lose their patronage.
"For the avoidance of doubt, curfew was imposed only at Oyigbo Local Government Area, Mile One, Mile Two, Iloabuchi, Emenike Ikokwu and Oil Mill areas of Port Harcourt.
"All other parts of the State are expected to be fully open for business."
Meanwhile, Governor Wike earlier inaugurated a judicial panel to investigate allegations of police brutality in the state.
The commission's members were selected from Nigerian Bar Association, FIDA, youth, civil society, women and religious groups is expected to submit its report sixty days from the date of its first sitting.
Governor Wike at the inauguration ceremony at the Government House, Port Harcourt on Thursday, explained that the commission was set up in exercise of powers conferred on him by the 1999 Constitution (as amended) and the provisions of Section 2(1) of the Commission of Inquiry Law of Rivers State (Cap 30) Laws of Rivers State of Nigeria, 1999.
Present at inauguration ceremony were the Rivers State Deputy Governor, Dr. (Mrs) Ipalibo Harry Banigo; the Attorney General and Commissioner for Justice, Professor Zacchaeus Adangor; the Secretary to the State Government, Dr Tammy Danagogo; Commissioner of Information and Communications, Paulinus Nsirim among others.
The governor charged the commission to ascertain whether any of the officers, men and operatives of the Police, particularly, F-SARS involved in alleged acts of violence, torture, brutality, murder, violation of fundamental human rights or other atrocities in Rivers State was sponsored, counselled and procured by any person, group of persons, or officer of Rivers State government by whatever designation.
He said the commission is expected to identify persons or group of persons who counselled, procured and sponsored alleged acts of violence and violation of human rights of citizens committed by personnel of F-SARS in the State.
Other mmbers of the Commission are: Mrs Florence Amiesimaka (FIDA); Tonye Ibisiki, Esq, (Nigerian Bar Association); Karl Chinedu Uchegbu (Civil Society); Chijioke Ihunwo (Youth Group); Rev. Richard Opara (Religious Group); Mrs Bella Ebeku ( Women Group); Dr. George Nwaeke(Secretary) and Barr. Somiete Inko-Tariah( Counsel to the Commission)