New Tactics Play Out As Chelsea, Man Play Draw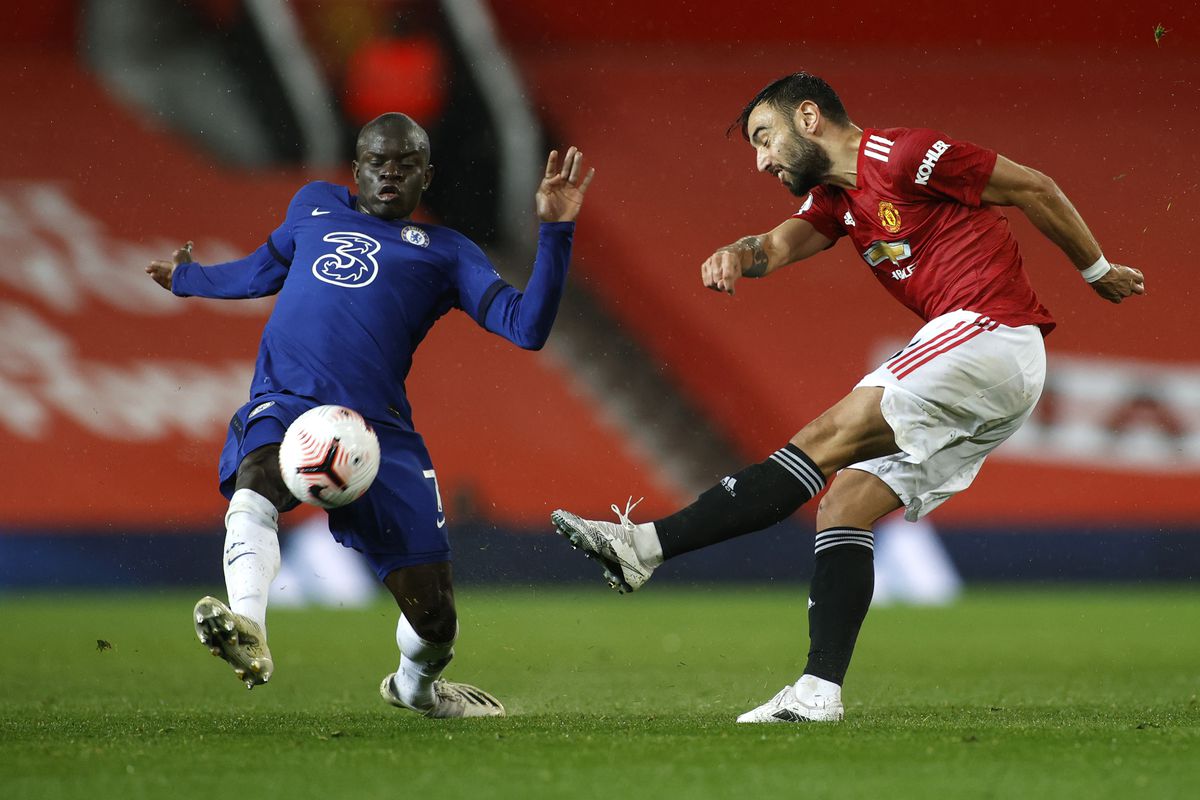 By Ekene Dike
A rainy evening at Old Trafford saw Manchester United and Chelsea share the spoils after 90 minutes.
Eduoard Mendy was instrumental as his three vital saves prevented the opponents from winning the game. 0-0 was how it ended. Although Manchester United would believe they deserved to claim maximum points, Chelsea, however, put forward a resilient defence that will pride itself for not conceding a goal against one of the EPL's favourite teams this season.
Chelsea came away from the match with increased confidence that the ongoing renovation of the defence lineup is bearing fruit, but fearfully at the cost of what some would say is a less offensive frontline.
The Red Devils also coordinated well in all fronts. Juan Mata and Marcus Rashford were close to giving Ole Gunnar Solksjaer's side the lead in the first half. But, Chelsea's goalkeeper denied the duo.
Edinson Cavani who made his debut after signing from PSG on a free transfer made an immediate impact after coming on as a substitute for Daniel James in the second half. He almost drew first blood through his first touch of the ball from Bruno Fernandes' inviting delivery.
In the dying minutes of the game, Mendy denied Rashford for the second time in the game. Manchester United's number 10 played a curling shot which was heading to the bottom corner until Mendy pushed it out for a corner.
A penalty appeal in the dying minutes of the first half when Harry Magurie pulled down the Chelsea captain Ceaser Azpilicueta was overlooked by the match officials.
It was Frank Lampard's first goalless draw in the Premier League since taking charge as Chelsea manager. Meanwhile, Manchester United looked like a rejuvenated squad after suffering a 6-1 defeat against Spurs the last time they played at Old Trafford.