The Rich Fear As Mobs Raid, Raze Senators' Homes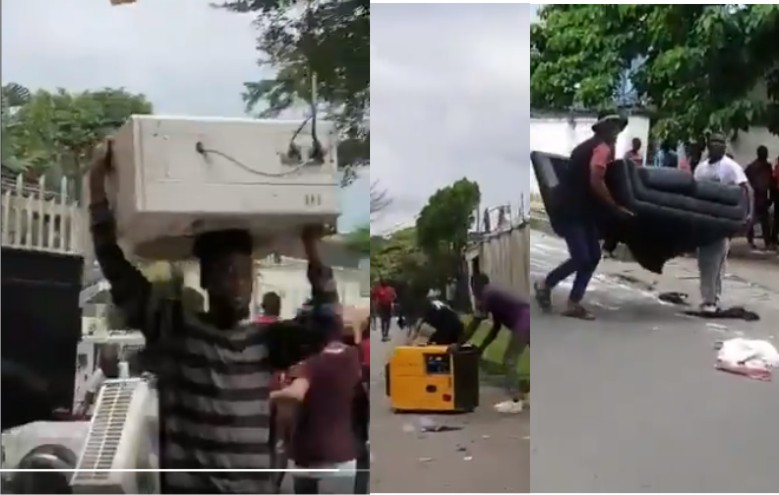 By Ella Makondo
Apprehension over a possible revolution was boiling up among Nigeria's ruling class at the weekend after mobs started turning their attention from government property towards the assets of the rich.
Mobs on Saturday ransacked the residence of two notable political actors in Calabar, Cross River State sending panic among the rich in the land.
Goods valued at hundreds of millions of naira were ransacked and where not razed by fire after mobs ravaged the homes of Senators Gershom Bassey, the incumbent senator for Cross River South Constituency and the Calabar residence of former Senate leader and Chairman of the Niger Delta Development Commission, NDDC, Senator Victor Ndoma-Egba.
In Ibadan, Oyo State, another mob ransacked the residence of Senator Ndoma-Egba's predecessor as Senate Leader, Chief Teslim Folarin and carted away empowerment items valued at more than N200 million.
Besides the residences, across the country public infrastructure including warehouses where palliatives were stored were ransacked.
A video posted  on Twitter by  The Punch showed hoodlums invading the residence of Senator Bassey, a powerful element in the Cross River political structure.
While some social media commentators commended the looters, others condemned the act saying destruction and looting should not be part of agitations for good governance.
They called on religious leaders to discourage the heinous acts being perpetrated by youths.
GWG gathered some of their reactions: