Hoarded Palliatives: Zulum Hailed As Govs Face Fire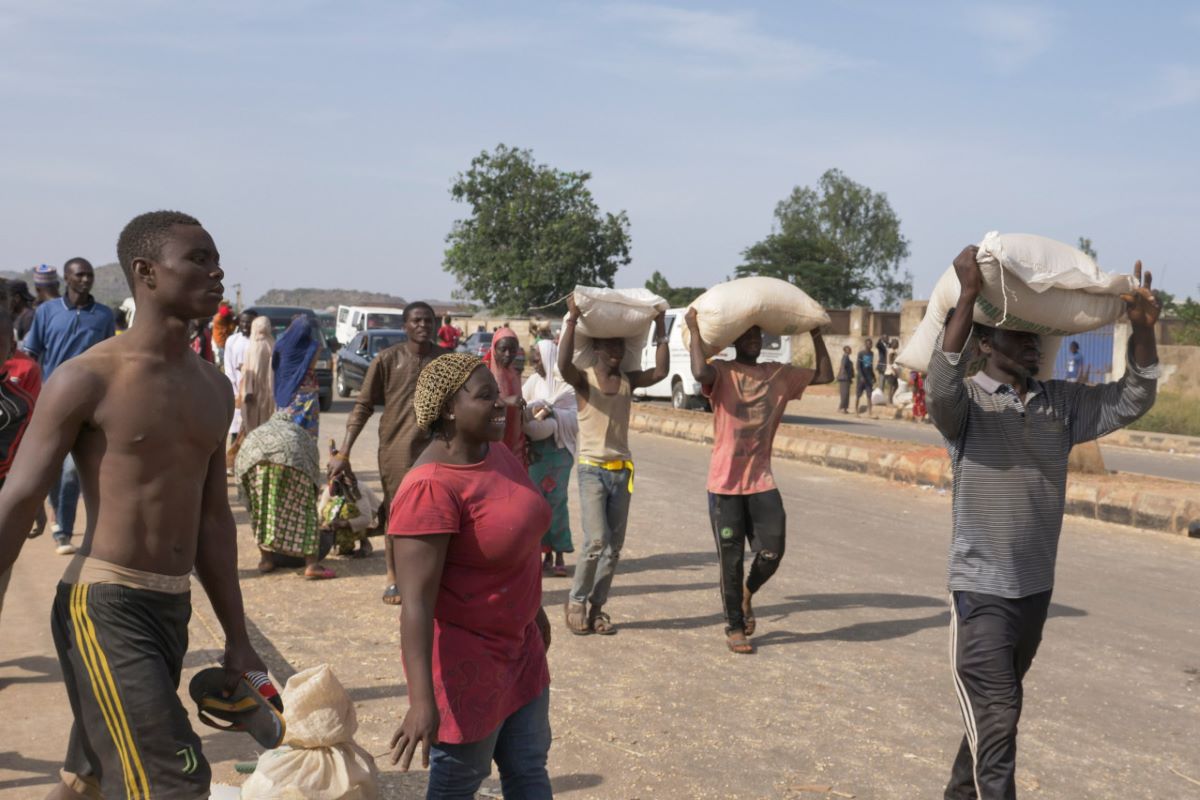 By Emmanuel Adigwe
Nigerians have taken to the social media to blast governors for keeping away COVID-19 palliatives meant for the citizenry despite the acute hunger in their states.
With the notable exception of Governor Babagana Zulum of Borno State, the social media commentators said President Muhammadu Buhari could not be said to be at fault on the issue of the palliatives having channeled the palliatives to the governors. However, instead of distributing to the citizenry, the governors were accused of keeping them away.
In some cases, some of the palliatives like garri were said to have gone bad.
According to some of the commentators, the word "hoodlums" was not even the right word to use for those who invaded the stores. They said that they should be referred to as citizens who "helped themselves for what was originally meant for them".
Apart from Lagos, warehouses in Ekiti, Calabar, Osun, Jos, Kaduna and Kwara states were also raided.
This development has elicited reactions as many wondered why the state governors refused to share the palliatives to the people in their states to cushion the effect of the pandemic.
Although, some governors like Governor Zulum of Maiduguri and Governor Ortom of Benue State were praised for sharing the Covid-19 palliatives to the people in their states, some Nigerians took to the micro-blogging platform to berate governors who stocked the Covid-19 palliatives in warehouses while the people groaned in hunger.
GWG presents some of their below:
Dee Mom@SweetMOMdee wrote: "See ehn, until we learn how to challenge state GOVERNORS, nothing will work in this country. Nothing. We fear asking them questions because most will hunt you down. So we continue with the head in the sand approach of blaming FG for EVERYTHING. Shebi na Buhari hoard palliatives?
JJ. Omojuwa@Omojuwa wrote: "Taraba State government reportedly begins immediate distribution of Covid19 palliatives."
UNITED NIGERIAN YOUTH@NnaBassey1 wrote: "Your Governors all over Nigeria coordinated amongst themselves along NON-TRIBAL, NON-RELIGIOUS lines to HOARD palliatives. Not ONE of them broke the agreement. Not ONE of them went ahead to out of pity or change of heart to distribute anything. They FOCUSED on ONE GOAL: HOARD."
Dee Mom@SweetMOMdee wrote: "See ehn, until we learn how to challenge state GOVERNORS, nothing will work in this country. Nothing. We fear asking them questions because most will hunt you down. So we continue with the head in the sand approach of blaming FG for EVERYTHING. Shebi na Buhari hoard palliatives?"
Prince Anuhi@bossmuhadan wrote: "When @ProfZulum shared reliefs in Borno we were surprised at the quantum received per person & praised him, not knowing all other states got almost equal proportion but locked them in warehouses while hunger wallowed their people to what end only God knows. God help us all."
vun4free@vun4free wrote: "Most states could have avoided such chaos, if palliatives were shared at the right time like in Borno State. #PalliativeHunters #Accountability."
Razaq@Abdulrazaq_Doga wrote: "No state Governor can give us a tangible reason for hoarding the covid19 palliative in a warehouse, it was never meant to be stored but distributed among the ordinary citizens at the time of need. Only few governors like Prof. Zulum of Borno State did share the Palliative."
Suleiman Ahmad @suleyh_ wrote: "He gave them bailouts to pay salaries, your governors looted it instead, he refunded Paris club debt to enable infrastructural development, they still ended up looting it, he ordered local government autonomy to bring governance to the grassroots, your governors resisted it."