How S/West Govs Shut OPC Out Of Amotekun – Gani Adams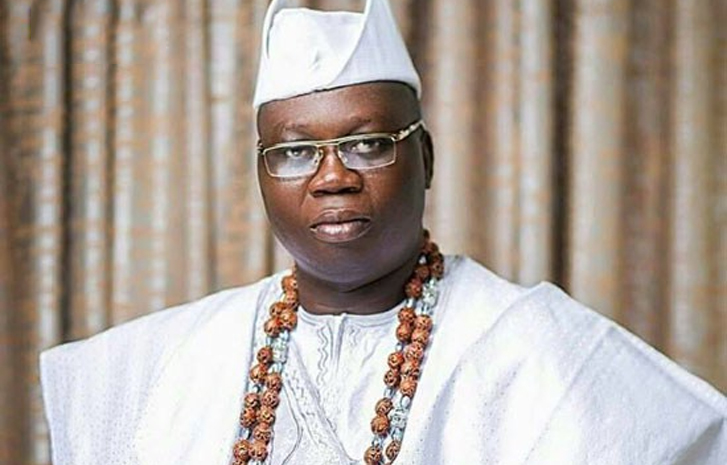 By Emmanuel Adigwe
The Aare Ona Kakanfo of Yorubaland, Iba Gani Adams, says many leaders in the Southwest who wear the cap of Chief Obafemi Awolowo are doing it for pretence as they have derailed from his political ideology.
Gani Adams who also doubles as leader of the Oodua People's Congress (OPC) disclosed this on Sunday while speaking on Arise Television, saying that the South west leaders have deviated from the dreams of the late sage because of their selfish interests.
He regretted that the newly formed security outfit in the Southwest, Amotekum, was supposed to absorb 30 percent of the OPC members to booster the security architecture in the Southwest states but that did not happen because of "reasons best known to the governors".
He also complained that the governors have not delivered free education in their states which the late Obafemi Awolowo was known for.
Adams reminisced how he was a beneficiary of free education and free health services while growing up.
Speaking on the aftermath of the peaceful #EndSARS protests and the subsequent hoodlums by hoodlums across the country, Adams expressed his disappointed with the manner the government handled the situation.
He said: "We have to know the genesis of the grievances of the youths regarding EndSARS. Part of their demands included a change in the constitution."
According to him, the youths have sacrificed a lot and done their best to push for a positive change in Nigeria.
"After they were attacked by the military on Tuesday, a lot has happened," Adams continued, saying that it has dawned that Nigeria's constituent units are too fixed on the federal government for security and other issues as with the Lagos State Governor, Babajide Sanwo-Olu, disclosing that he was not in charge of the situation.
Adams said: "If we continue like this, the future of Nigeria is bleak. That's why I've clamoured for restructuring."
He advised for Nigeria to go back the 1963 republican constitution because "it was the only constitution written by the leaders of this country".
"If Nigeria doesn't restructure, it will break as soon as possible," he added.
Adams also alleged that the massive destruction of property by hoodlums in Lagos State was orchestrated by politicians.
He said: "The burning of Orile station was the excuse to bring in a curfew. Were there protesters at Orile before the police station was burnt down?