Mystery Over Aisha Buhari's Whereabouts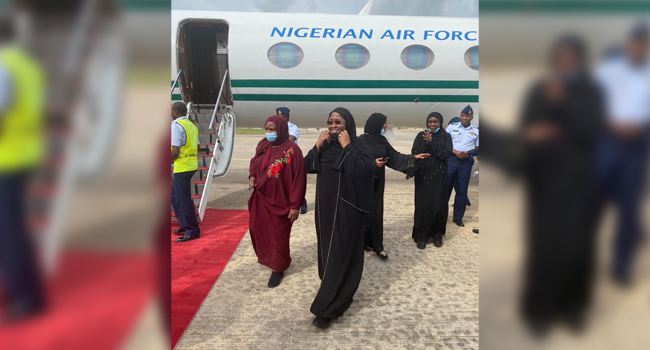 By GWG Staff
Mystery over the whereabouts of Nigeria's First Lady, Aisha Buhari was deepening at the weekend after it was alleged that she had travelled to Dubai to await the delivery of her grand-daughter.
The presidential villa was as at Sunday morning keeping mum on the report by Saharareporters that Mrs. Buhari is in the Middle-Eastern country awaiting for her daughter, Zahra to deliver a baby.
Zahra is married to Ahmed Indimi, a son of the multi-billionaire, Mohammed Indimi.
The mystery about the First Lady's whereabouts is upon the confusion raised by a tweet she sent out last week where she raised concern about the situation in the North as she using the prop of a security council meeting chaired by her husband called for increased security in the north.
That tweet fed the feeling that the First Lady was in the country.
Besides, the First Lady had identified with her husband's actions on the disbandment of the Special Anti Robbery Squad, SARS of the police by in recent days retweeting actions taken by the president on the issue.
If confirmed that Zahra is expecting, she would be the first of her daughters to give birth in the life of the Buhari presidency. However, the president has several grandchildren from her daughters from his first marriage.