N1 Trillion Lagos Repair Budget Must Not Be Used For TVC, Nation – PDP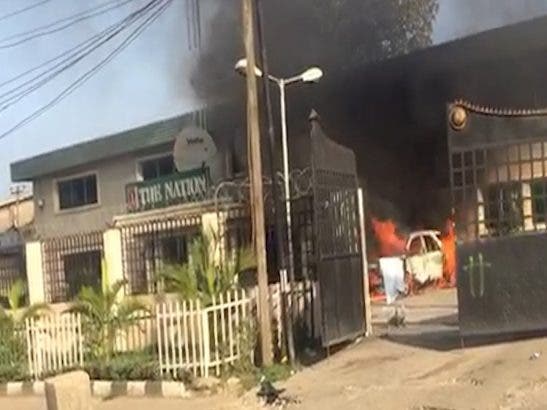 The Lagos State chapter of the Peoples Democratic Party, PDP has accused the Babajide Sanwoolu led APC Government of inflating the cost of damaged infrastructure during the #EndSARS riot to enable the government cover the damages to political patrons of the ruling government.
The PDP did not name any of the chieftains but it is known that the national leader of the APC, Asiwaju Bola Tinubu was the major victim of the riot among political leaders in the state.
His media outfits, TVC and The Nation were attacked by mobs. Asiwaju Tinubu has since said that those who attacked his businesses were on a political mission.
But responding to the N1 trillion bill disclosed by Governor Sanwo-Olu, the PDP spokesman in the state, Taofek Gani said the bill was made after factoring in the properties of APC chieftain destroyed the crisis.
Faulting the N1 trillion claim which Sanwo-Olu told Southwest governors was needed to rebuild,  the Lagos PDP opined that such "bogus and Hasty amount can only be claimed by persons in government who are likely to benefit from such proceeds.
The party particularly raised the alarm that the money as projected is targeted at restituting known infrastructure and businesses of APC leaders and not honestly for al genuine victims per se. The party therefore challenged the Sanwoolu led APC government in the state to make public every kobo and the beneficiaries as envisaged by the governor.
"The trillion Naira is bogus and extortionate. Who and who will be restored. We specifically want to know whether the Lekki toll plaza is amongst the costing. This plaza should rather be demolished.
"The Lagos State government years ago paid off LCCI to buy over the Service but surreptitiously gave it back to the private business. This is dishonest governance. The people will resist any form of approval for levy, over taxation or Loan to spend the trillion naira. We put the House of Assembly on the alert to reject any bogus request for spending."