Desmond Elliot Under Attack Despite Denying Support For Social Media Bill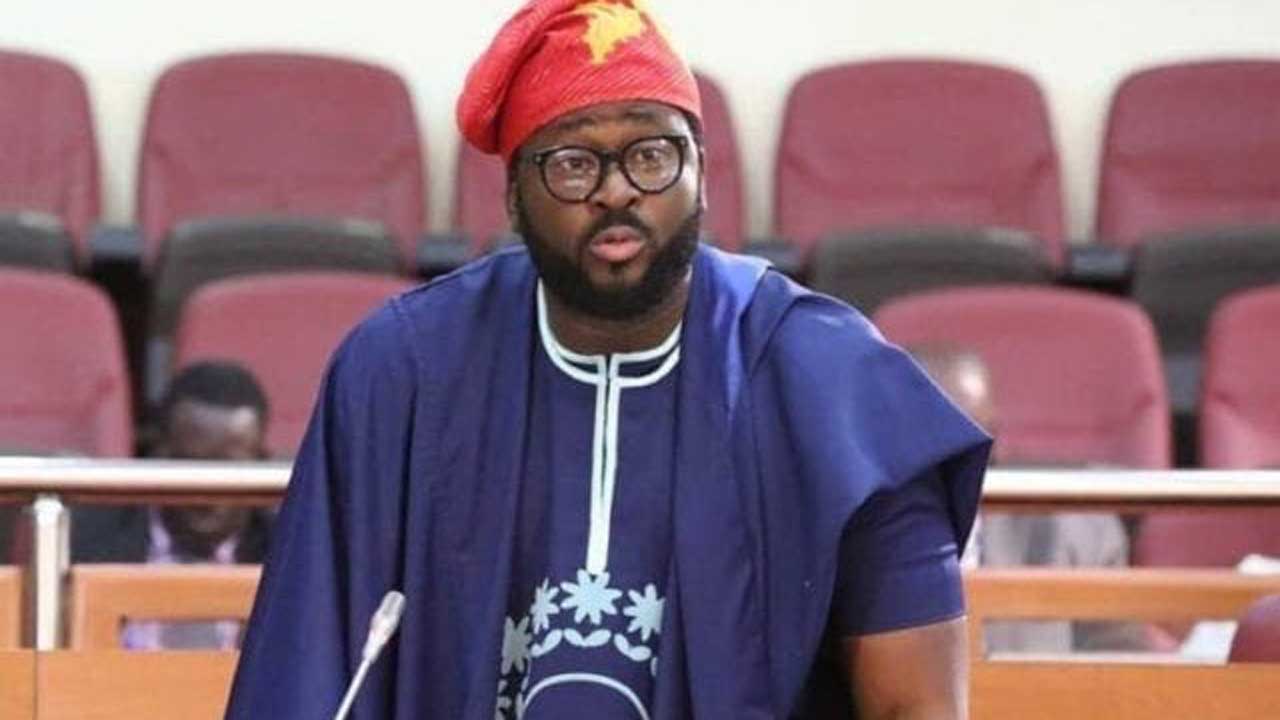 By Ayodele Oluwafemi and Emmanuel Adigwe
Nollywood actor turned politician, Desmond Elliot, is on the firing line despite his strident denial of his support for a bill to regulate social media in the Lagos State House of Assembly where he represents Surulere Constituency.
Elliot's denial is coming amidst the backlash on the microblogging platform, Twitter, following a tweet by popular UK-based Nigerian doctor, Funmilayo Ogunsanya, on Monday accusing him of sponsoring social media bill at the Lagos State House of Assembly.
In a now-deleted tweet, Ogunsanya tweeted, "The Lagos State House of Assembly is developing a bill to regulate and control speech on social media. Desmond Elliot is said to be one of those pushing this. So the plan is to deny the Lekki Massacre and then start arresting anyone who tweets about it? What is wrong with us?"
The tweet sparked outrage on Twitter as many Nigerians criticized Elliot for allegedly sponsoring the bill to regulate and control social media.
Reacting to the claim, Elliot, in a video posted his Instagram handle, said the claim is not true and totally unfounded, noting that the regulation of social media is under the exclusive list, and no state assembly has the power or jurisdiction to deliberate on it.
The lawmaker acknowledged that he only spoke on how celebrities, social influencers, and motivational speakers should be careful of what they share on the social media as at the time, the nation is going through a lot.
Elliot said, "It is not true, period. No, state house of assembly has the jurisdiction to even deliberate on it. It is not possible. It simply on the exclusive list, it is for the federal level. You can't…
"Every member has the right to say something. Yes, the only thing I said towards the social was not to regulate it. I said celebrities, social influencers, motivational speakers have followers, and you have followers, please can we cut down on the hate narrative, everyone is going through so much at the moment."
Reacting to Elliot's disclaimer, the UK-based Nigerian doctor asked the lawmaker to release the full video of Monday's plenary session, noting that the link to the video which was earlier available has been tampered.
"Dear Desmond Elliot Thanks for your quick correction.In the spirit of honesty and transparency, can you please release to the world what you said about celebs and influencers, can you also let the whole world see the video of what you said about social media regulation? Thanks
"On today's plenary session, I have reliable information Desmond Elliot blamed celebs/influencers for the carnage and went ahead to advocate social media regulation bill. The link to the video is https://t.co/GataEMU0DB. It has been tampered with. Can they pls release the video?" he wrote.
#OurFavEndSARSDoc @DrOlufunmilayo wrote: "The Lagos State House of Assembly is developing a bill to regulate and control speech on social media. Desmond Elliot is said to be one of those pushing this. So the plan is to deny the Lekki Massacre and then start arresting anyone who tweets about it? What is wrong with us?"


The back and forth nonetheless, Nigerians reacted to the development thus:
Omotola@omotolaa22 wrote: "It's because of people like Desmond Elliot we might never give banky w a chance."


Ayobami Ayobami@dondekojo wrote: "Lagos State House of Assembly is working on a social media regulation bill already. Desmond Elliot in support."


NEFERTITI@firstladyship wrote: "Desmond Elliot (Tinubu's godson) has proposed a bill at the Lagos State House of Assembly The bill will regulate & control social media posts Once the bill is passed, they will deny the Lekki Massacre & arrest anyone who tweets about it Social Media (Hate Speech Bill) is back."


Omotola@omotolaa22 wrote: "Desmond elliot is a compound fool, now that he is a politician he has forgotten the movies he acted about politicians being rogues. Power will change people."


Gbemi Dennis™@GbemiDennis wrote: "a bill to regulate and control speech on social media."? And supported by Desmond Elliot too? The journey seems farther."


AzmanAir unemployed PRO @jabusky17 wrote: "Desmond Elliot…. Sorry DESMOND IDIOT , well I'm not surprised, he has always been an idiot since he joined politics… A proud benefactor of Godfatherism."
#OurFavEndSARSDoc @DrOlufunmilayo wrote: "The Lagos State House of Assembly is developing a bill to regulate and control speech on social media. Desmond Elliot is said to be one of those pushing this. So the plan is to deny the Lekki Massacre and then start arresting anyone who tweets about it? What is wrong with us?"


CHESKY@tweetsofchesky wrote: "Tafawa Balewa renamed himself Desmond Elliot just to have a taste what life looks like as a foolish person."


E-zrael Ani@EzraelAni wrote: "Why is Desmond Elliot trending? Did he inaugurate another public toilet?"


#ENDSARS@Nsukka_okpa wrote: "Omo this Desmond Elliot na bastard.. comes to our front and act like he's with us, then go to promote the social media bill. Na why e dey fat like Hippo."

Desa@maradesa_i wrote: "Practically Desmond Elliot is not for us. I'm disappointed."

etoro@etoro111 wrote: "Some youths in power are making a huge mess of it. Desmond Elliot first encouraged godfatherism prior to the Edo state elections. Now look at this!"