Nigerians Can't Stop Laughing After Abati's Talk On Male Organ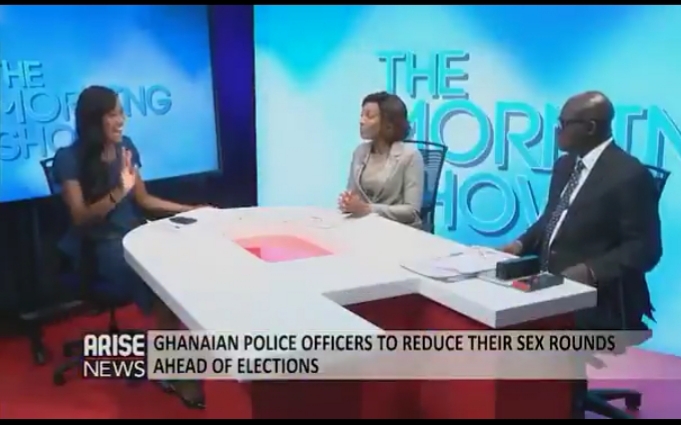 By Ayodele Oluwafemi
A video clip of former presidential aide and Arise TV anchor, Reuben Abati reacting to the comment of a Ghanaian police chief's injunction to his officers to reduce their sexual activities, has enlivened the social media.
Recall that a regional commander of the Ghana Police Service, Afful Boakye-Yiadom had warned police officers to reduce their "sexual rounds" and eat well to save energy ahead of the county's General Election.
Reacting to the comment, Abati, during The Morning Show, on Arise TV, said the statement of the Ghanaian police chief was an attack on the "erection industry" stressing that the police chief is invading on officers' privacy.
The former presidential aide said, "I think it's phallocentric, it smacks of phallophobia and it's an attack on the erection industry because there is an industry called the erection industry, and the thing is that the male organ has always been vilified. The Greeks and the Romans, they venerated it, they worshipped it."
Co-anchors at the programme could not hide their feelings as they burst into laughter following Abati's expression.
Delving more into issues on the male productive organ, he said, "There is a book, The History of the Penis, and there is another book by Tom Hickman God's Doodle: The Life and Times of the Penis.
"But what has been established is the position held by David Friedman in his book "A Mind Of Its Own", also on the penis, he concluded in the book The Cultural History of the Penis that the male organ has a mind of its own.
"So I don't know how this police chief is invading people's privacy on the basis of just a statement that has not been tested scientifically. We can take that on a lighter note but as an assault on the erection industry, that's not part of police work."
Video clip of the programme has appeared on the social media, sparking reactions from social media users on the versatility of the former presidential aide on male productive organ.
See video:
See reactions:
Send Us A Press Statement Advertise With Us Contact Us