Amid Abuses, Desmond Elliot Apologises For Anti-Youth Rant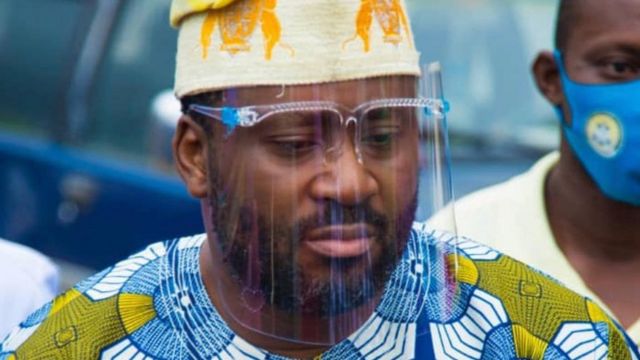 By Ayodele Oluwafemi
Amid an outpouring of disappointments even from colleagues in the entertainment industry with some on social media calling him Desmond Idiot, Nollywood actor-turned-politician, Desmond Elliot has apologized for his anti-social rant against youths.
He had referred to youths as "children", in the aftermath of the #EndSARS protests and Lekki tollgate shooting.
Earlier, in a viral video, the lawmaker representing Surulere Constituency was quoted during the plenary session of the Lagos State House of Assembly as lampooning what he claimed were the negative impacts of social media.
The 46-year-old lawmaker said he was surprised to see how "Children" made use of the social media to throw curses and abuses on elders, noting that African culture is gone.
The lawmaker came under attack for his comments, celebrities including Davido tongue lashing him.
Amidst the backlash, Elliot, in a series of tweets late on Thursday apologized for addressing the youths as "children", noting that he did not mean to be insensitive.
"I have read your honest feedback& suggestions& I sincerely apologize for addressing the youth as "Children" I did not mean to be insensitive with this, it was borne out of the magnitude of destruction&looting of businesses I witnessed when I went on a tour of my constituency.
"I saw women crying and my constituent members distraught as a result of the damages inflicted on their source of livelihood. I was moved by this while giving my submission on the floor of the House.
"I allowed my emotions get the better of me and for this I apologize to everyone my earlier statements may have hurt.
"Please, understand that even the best of us make mistakes. This is why, moving forward, I ask that we all try to engage constructively on the issues that affect all of us. I promise to do the same," he wrote.