Nnamdi Kanu Opens Up On IPOB's Role In #EndSARS Protest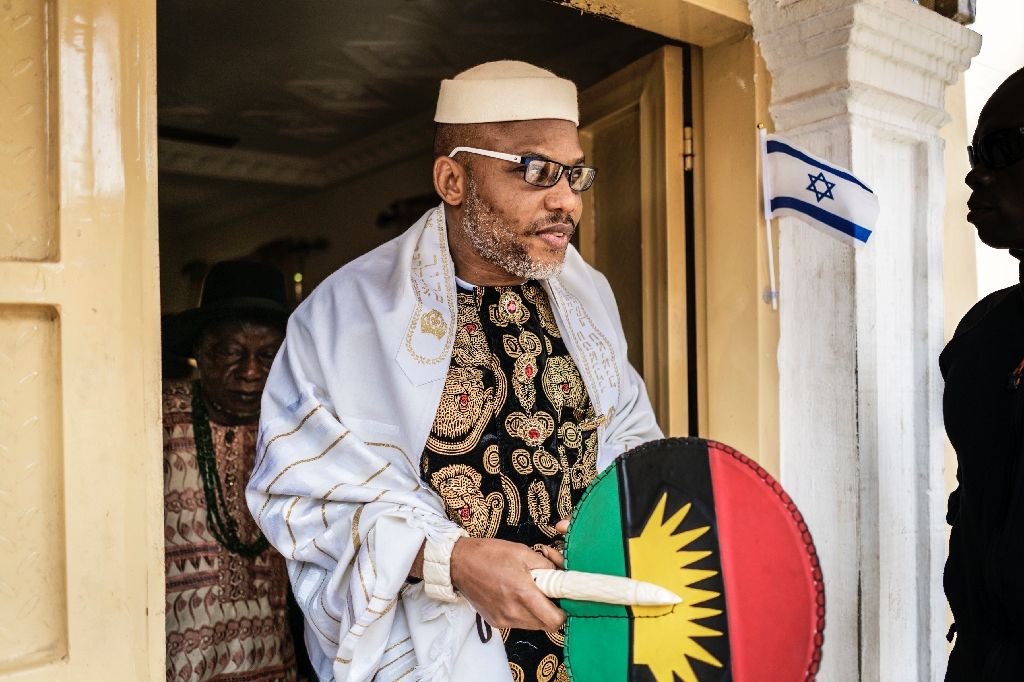 By GWG Staff
The leader of the Indigenous People of Biafra, IPOB, Nnamdi Kanu has finally opened up on claims in some sections of the polity that the recent wave of youth unrest under the aegis of the #EndSARS campaign was instigated by his group as a way bestirring crisis in the federation.
The insinuation also follows the allegation by Governor Nyesom Wike of Rivers State of the culpability of IPOB in the violence that stirred the state during the #EndSARS crisis. The Rivers State chapter of the Igbo secessionist movement, Stanley Mgbere was declared wanted by Governor Wike with a N50 million bounty on his head.
IPOB was also prohibited in the state.
Opening up for the first time to the claims, Nnamdi Kanu said on twitter on Thursday that the claims were meant to demonise his group as he said the protests were justifiable eruptions against injustice in Nigeria.
He said:
"I've noted the propaganda to demonize the IPOB/me as the triggers of the #EndSARS protest. Well, hear this: The protest is a spontaneous & justifiable reaction by #NigerianYouths who have had enough of a #Nigeria that thrives on INJUSTICE. But if you insist it's #IPOB, so be it."
His post was followed with rapturous endorsement of his followers who gave credence to his claims.