Why Davido Led Lampooning Of Desmond Elliot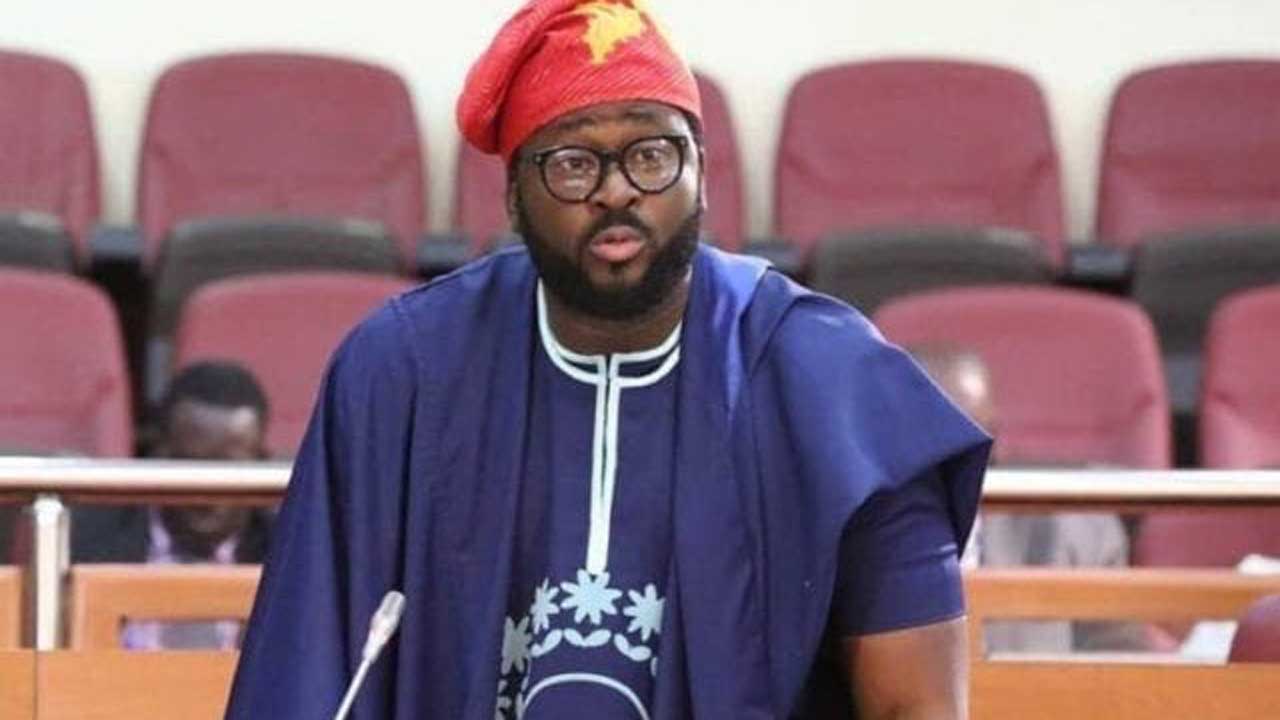 By Ayodele Oluwafemi
Nollywood actor turne politician, Desmond Elliot, has again come under intense criticism on the social media, over his comments on the floor of the Lagos State House of Assembly, regarding what he viewed as the negative impacts of social media.
The lawmaker representing Surulere Constituency, during plenary session, bemoaned what he viewed as the negative impacts of social media in the wake of the violence that trailed the #EndSARS.
In the video clip that has appeared on the social media, Elliot said he was surprised to see how "Children" made use of the social media to throw curses and abuses on elders, noting that African culture is gone.
The 46-year-old lawmaker noted that the youth also have the effrontery to desecrate the Oba of Lagos palace and take away the staff of office.
"Mr Speaker, we need to address certain things, the Nigerian youth, the social media, the social influencer all of these are making the narrative that we are seeing today, except we are joking with ourselves. Social media, yet do good, has its negative impacts.
"Let me first thank you for condemning the wanton killings and carnage that happened at Lekki. When I went through the comments I couldn't believe it, Mr Speaker, the curses, the abuses from children and I ask myself, is this Nigeria? What is going on?
"Children cursing, they even have the effrontery to enter into an Oba's palace, hold the Staff of Office, culture is gone. Mr Speaker, in the next five years, there will be no Nigeria, if we do not start now. The youth is not only those who do the peaceful protest, those who have looted and destroyed lives are youths as well."
Elliot further asked social media influencers and celebrities to stop the hate narrative and understand that Nigeria belongs to everyone.
"I put it to all these celebrities out there, all the motivational speakers, this is the only country, we have, the wealthy will go. When anything happens, what is our common saying "we die here". Please celebrities and social media influencers, stop the hatred already."
See video:
In recent days, many Nigerians, including celebrities have used the social media as a rallying point to lend their voices against police brutality and bad governance, a development that angered the political leaders, who were at the receiving ends.
Elliot's comments sparked outrage, as many Nigerian youth are angry that the lawmaker referred to them as "children".
@davido tweeted: "Desmond Elliot just destroyed all the precious childhood memories he gave us in movies …."
@UnclePamilerin tweeted: "Desmond Elliot called us children 😂😂 na surulere people I blame."
@realsheddyking tweeted: "Desmond Elliot calling us children will forever be funny to me Even legends in Nollywood like Aki and pawpaw, Clem ohameze, Mr IBU, Pete Edochie, Sam Dede, Segun Arinze and the likes are yet to call us children True true, until you give a man power, you don't know who he is."
@gimbakakanda tweeted: "Please, who exactly was Desmond Elliot referring to as kids? We can take this disrespect from grandpas in power, not from some uninspiring actor in our age bracket."
@ogujohnugo tweeted: "Desmond elliot wey be say Na only bucket of water he buy take use as hand sanitizer for him area during COVID wants to tell us how to use Social Media."
@BiyiThePlug tweeted: "Desmond Elliot wey join politics yesterday dey call us children, just imagine."
See reactions: