How Pickmeup Is Changing The Face Of Car-Hailing Service In Nigeria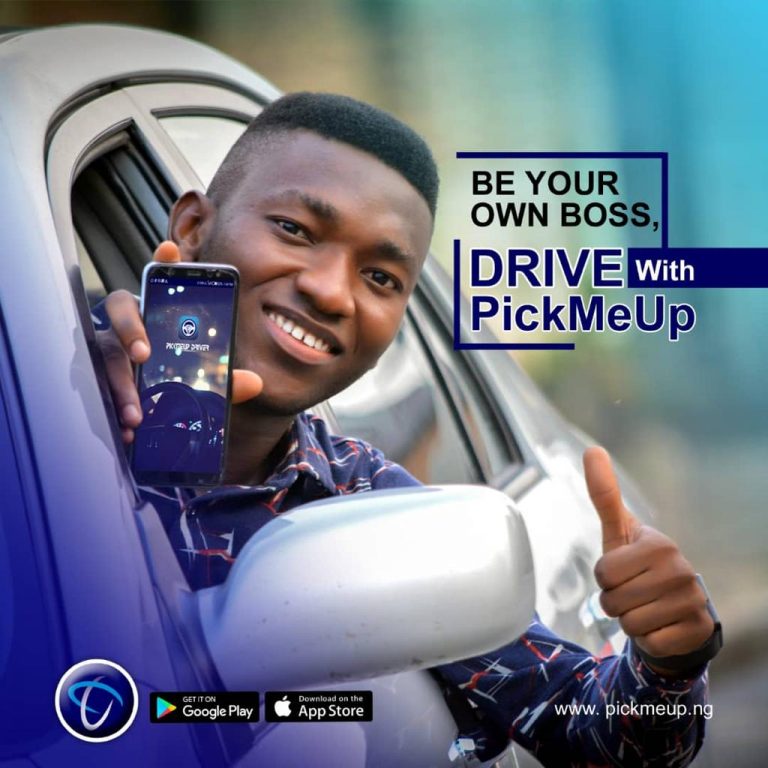 By Michael Ajifowoke
Ride-hailing has become part of everyday life in Africa's major economies. As of 2017, the continent had nearly 60 ride-sharing services across 21 countries, including multinational players and local startups.
The market should continue to grow based on current trends – a growing youth demographic and increasing internet penetration. But there's just one issue: e-hailing services are concentrated in major cities like Lagos and Abuja, leaving other viable locations untapped.
That's what makes Pickmeup interesting. The Delta State-based indigenous car-hailing startup was launched in 2017 and, after seeing significant growth, has spread to around ten cities across Nigeria where ride-hailing services were previously non-existent.
Founder and CEO Michael Okaredje made a pivot into the startup ecosystem after seeing a lack of ride-hailing option in his home city Warri, despite its popularity in some parts of the country. "I often traveled to Warri airport and saw that there was no ride-hailing service to move around easily," Michael said. "So, I decided to develop a product based on my extensive knowledge of the terrain and consumers."
Thus, Pickmeup was founded and immediately gained acceptance, so much that it had to undergo a technology upgrade to meet the demands of a rapidly growing user base. Since relaunched in January 2019, the startup has registered 50,000+ users and 100,000+ completed rides.
Comparing to more popular brands
Pickmeup isn't just moving people, it is doing so with better quality of service and at even lower cost, Michael pointed out. Its operating model addresses some of the most common issues that plague car-hailing providers such as poor drivers welfare and riders safety. This, according to the CEO, gives the startup a competitive edge.
For starters, Pickmeup charges partners the lowest rate in the market – 15 percent fee on all fares compared to Uber's 25 percent and Bolt's 20 percent – even with free training and vehicle inspection. Its 3,000+ drivers also get greater flexibility over their earnings as they can access accumulated funds within just 48 hours and through a virtual wallet self-manage payments.
"Our drivers can just top up ₦1,000 in the wallet, for example. So, when users pay cash for subsequent rides, our system deducts commissions from the account. That way, they're paying themselves with cash from riders," Michael explained.
Riders meanwhile enjoy fare transparency and a live chat support system to reach a customer service personnel in real time. Users can favorite drivers to prioritize them for future rides, giving them "a level of control over their experience while incentivizing drivers to offer competitive service," Michael noted.
For potential customers not familiar with mobile apps, Pickmeup uses a central dispatcher hotline to receive requests over phone calls and integrates the new users into its system. A better understanding of the market, and the ability to tailor the experience more to Nigerians, is what sets Pickmeup apart, notes Michael. "We're known for doing smaller things that the bigger players are missing."
What's next?
After capturing underserved cities, it's time to scale. "The strategy was to focus on the smaller cities, gain traction before we moved to the bigger ones," he said. The ride-hailing market is expected to grow further and Pickmeup aims to meet the projected surge in demand with an expansion strategy that starts with service diversification.
By 2021, Pickmeup will launch a Super App that will enable users "commute, eat, deliver packages, socialize, and pay for essentials," all with one app, similar to Grab in Southeast Asia.
Michael also plans to extend the startup's presence into Lagos and Abuja where it already has offices and outside Nigeria, Pickmeup is targeting Kenya, London, New York and San Francisco (where it is incorporated) by Q2 2022.
But ahead of the geographical expansion, the founder is seeking investors after growing the startup with self-funding. "We're looking for investors to come on board before we expand and are in talk with some already," Michael said, noting that Pickmeup wants to be the "future of transportation and logistics."