Trump Surges As First U.S. Election Results Emerge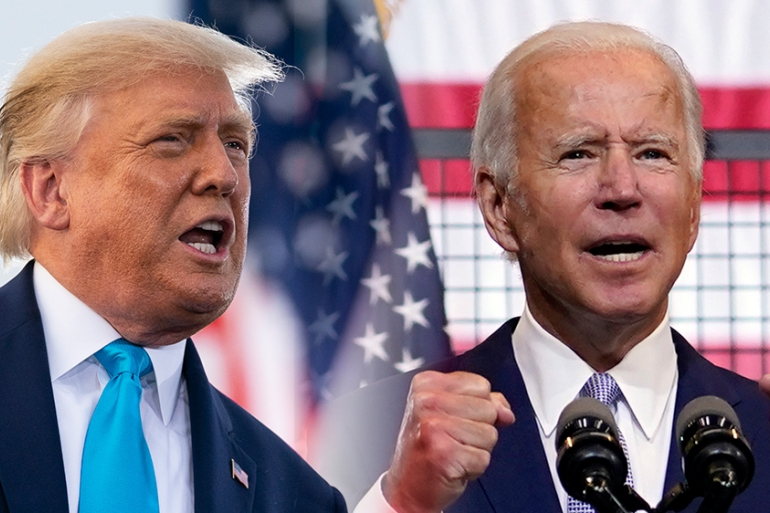 By GWG Staff
After losing the first town to announce its result, President Donald Trump came back strongly to win in the second town as the United States 2020 presidential election got underway in the wee hours of Tuesday.
Joe Biden, the Democratic Party candidate won the first town, Dixville Notch, New Hampshire which is traditionally the first town to count its votes in the United State.
Biden won all five votes that were cast in the town shortly after midnight on Tuesday.
Trump did not get a single vote in the tiny village of Dixville Notch that is populated with 12 persons as they held their election day shortly after midnight.
Mr Biden got all five votes cast in the town doing better than her predecessor, Hilary Clinton who won the town 4-2 over Trump in 2016.
The outcome of the polls in Dixville Notch is, however, hardly predictive of the general election in the country.
Trump bounced back in nearby Miillsfield where he won by 16-5 over Biden. Biden did one vote better than Clinton in 2016 who lost the town to Trump 4 – 16.
The rest of the country is set to vote in one of the closest elections in US history.