Biden Promises Long Wait As Trump Alleges Plan To Rig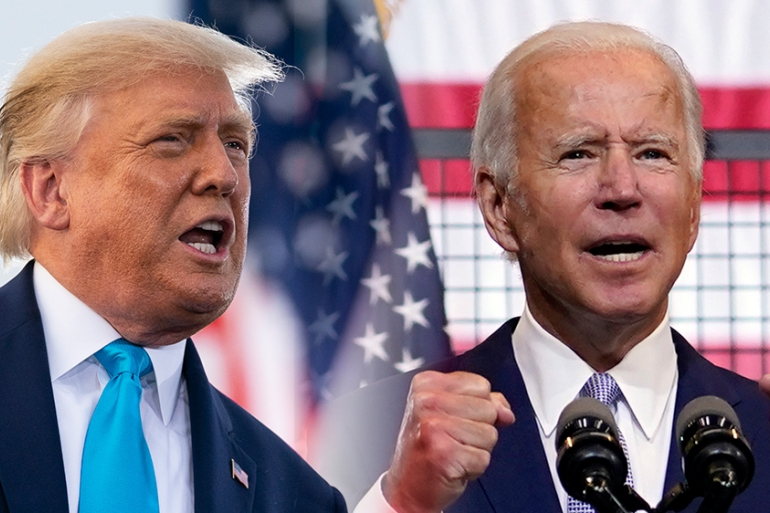 By GWG Staff
Moments after CNN called Florida for President Donald Trump at about 6.40 a.m. Nigerian time, his Democratic Party rival, Joe Biden affirmed that the final result of the presidential election will take a long time to decide.
Biden spoke as President Donald Trump on twitter alleged a plot to steal the election.
CNN meanwhile alleged tension within the Trump camp over the decision of some networks to call Arizona for Biden.
Biden gave an indication of a long wait for the election result as he insisted that all votes must be counted.
Biden followed by his wife, Dr. Jill Biden speaking to supporters said:
"We knew that this was going to go long. We believe we are on track to win this election. We knew because of the unprecedented mail-in votes. We feel good about where we are. We know we have won Arizona. We are feeling real good about Michigan and Wisconsin. We are going to win Pennsylvania
"It may take a little longer. It is not my place or Donald Trump to declare the winner of this election. That is the decision of the American people.
"Keep the faith we are going to win this," he said to rapturous applause.
Meanwhile, Trump in his first reaction immediately after Biden spoke said on twitter: