Biden's Opinion Polls Landlslide Vanishes As Trump Firms In Early Results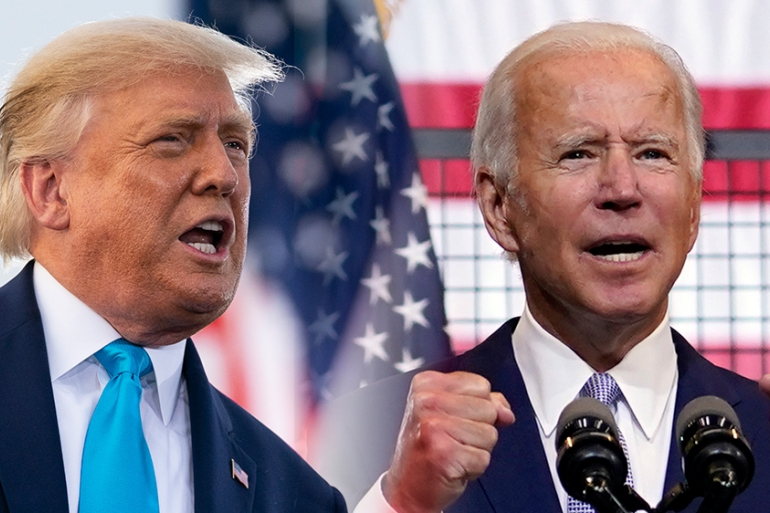 By GWG Staff
With early returns coming from the United States presidential election coming in, projections of a landslide for Democratic Party candidate, Joe Biden were being downplayed with President Donald Trump holding strong in most of the states he won in 2016.
The only exception was in Arizona where television networks were projecting Biden to win the state.
The Biden victory in the largely conservative state was largely being attributed to misgivings towards Trump on account of the late Senator John McCain who the president was accused of fighting even in death.
However, optimism for Biden in other major battle states including Florida, Pennsylvania and Georgia were being downplayed as Trump began to strengthen after the count of early votes in many states.
As at 5.00 a.m. Nigerian time the election had not been called, an unusual development as early votes, mail-in votes helped to stretch the election night in the United States.
Meanwhile, 13 states had been called for Trump among which were Indiana, Kentucky, Oklahoma, Tennessee and West Virginia — all states he won in 2016.
Biden has won in 11 states among which were Delaware, New York, all states won by Democrat Hillary Clinton in 2016.
Biden is leading with 126 electoral votes to Trump's 89.