Trump's Man Wins N64bn Most Expensive Senate Race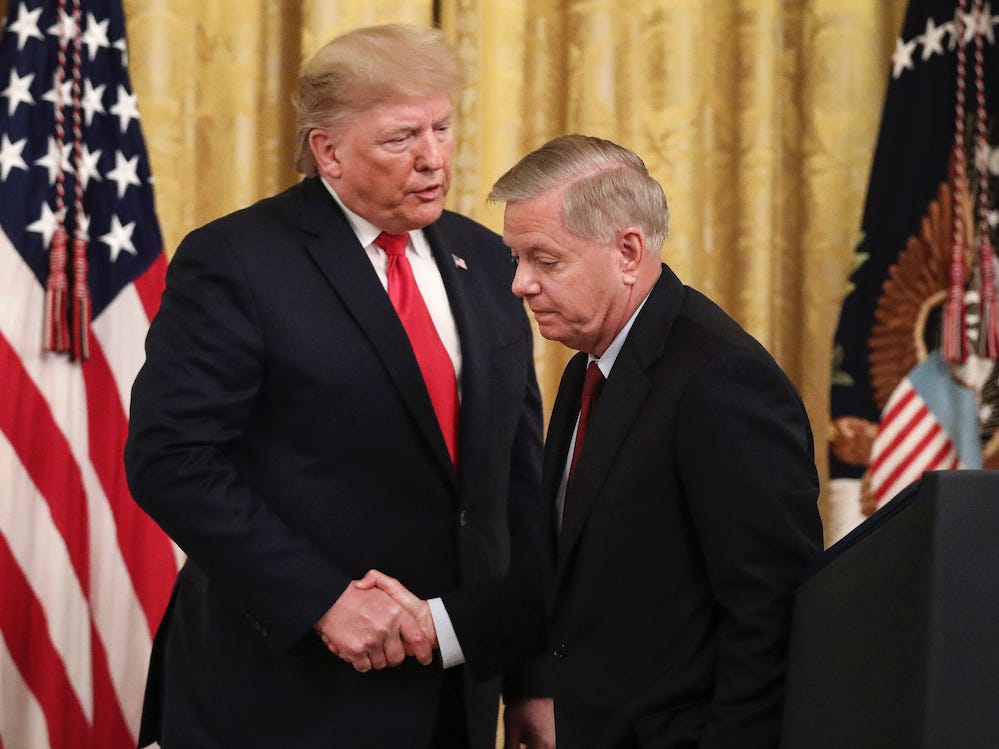 Senator Lindsey Graham, a key ally of President Donald Trump who faced a serious nationwide assault from the Democratic Party establishment has won reelection in the most expensive Senate election in history.
The two candidates received more than N64 billion in campaign support for the election.
Graham was being projected to win the heavily funded Jaime Harrison, in the heavily competitive South Carolina race that was defined by the loyalty of Senator Graham to President Trump.
Senator Graham who is white in the state that has about 30% black population, was challenged by Mr. Harrison, a black man who was the chairman of the Democratic Party, in the state.
Harrison received more than $100 million (N38.3 billion) in campaign funds more than the $ 70 million (N26 billion) raised by the incumbent Senator Graham in the Senate race that turned out to be the most costly in US history.
By 6.00 a.m. Nigerian time, with much of the votes counted and the absentee votes taken into consideration, Graham was being projected to win with at least 56% of the votes.
The victory is a bounce for the Republicans and strengthens hope of the party sustaining hold of the Senate.
Graham who is the chairman of the US Senate Committee on the Judiciary especially became a subject of the Democrats after he turned back on his 2016 stance in bringing forward the confirmation of President Trump's Supreme Court nominee, Amy Connect Barret.
It would be the fourth term for the life-long bachelor in the U.S. Senate.
The win by Senator Graham added to the joy of the Republicans as the Democratic Party presidential nominee was as at press time yet to get the landslide he had been hoping to get.