US Polls: How Trump, Biden Split Nigerians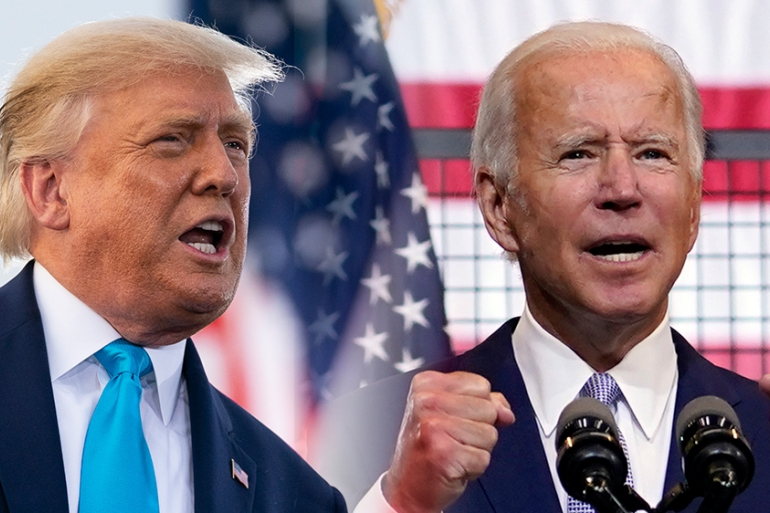 By Chuks Ekpeneru
The division that has marked the United States presidential election has cascaded to Nigeria with the two major candidates causing a rivalry in the country.
The passion for the two candidates came to fore just before the election when President Donald Trump, tweeted a video of his supporters dancing through the streets of Onitsha, Anambra State.
"A parade for me in Nigeria, a great honour," the US president tweeted hours to the election. That is despite his immigration polices that have put Nigerians at the disadvantage.
Support for Trump is especially strong among the Christian population in the South and even more among the Igbo who it is claimed have been fed the propaganda that Trump will help the race to achieve the increasingly popular agitation for Biafra.
Trump in the past has also addressed issues pertaining to oppression of Nigerians and received one of the Chibok School girls in the White House.
However, given his own foibles, it was also easy for his rival, Mr. Joe Biden of the Democratic Party, to find support among those who do not wish Trump a second term.
However, Trump has very little support in the Northern part of the country, especially among those of the Islamic faith who see him as a Christian crusader.
His strong alliance with Israel leading to the relocation of the American embassy in Israel to Jerusalem may have also not pleased Nigerian Muslims. That is despite the fact that he has helped forge peace between Israel and Islamic Arab nations.
Some Northerners view former Vice-President Joe Biden as someone the region can work with, coming from his relationship with former President Barack Obama, who some say was instrumental to power returning to the region in 2015.