The Hypocrisy About Balarabe Musa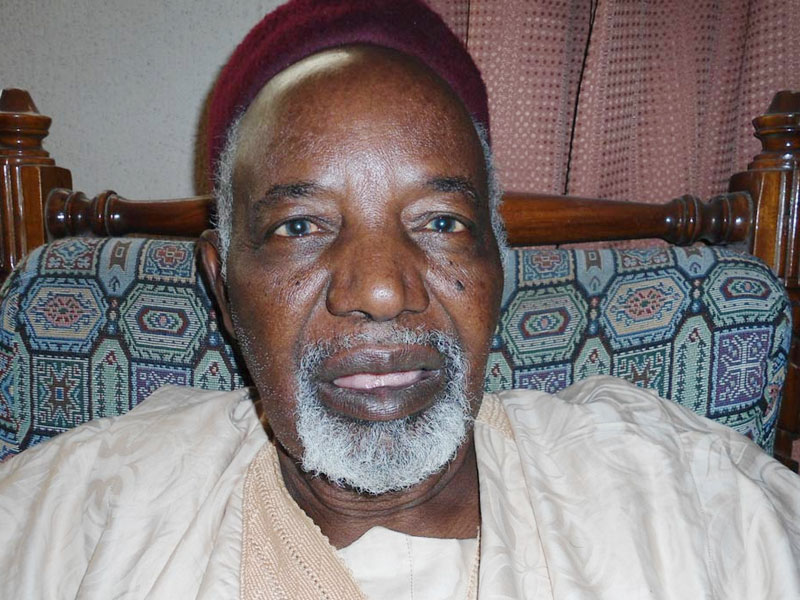 By Emmanuel Aziken
Maybe because of the African maxim not to talk ill of the dead, many Nigerian leaders have been praising what they claim as the good legacy of Alhaji Balarabe Musa.
Everywhere there is talk of the virtues of the first of the Second Republic governors of Old Kaduna State as if he had no personal or political flaws.
Indeed, the saying not to talk ill of the dead was significantly breached last August by Dr. Olusegun Obasanjo in his reaction to the death of Senator Buruji Kashamu.
In the wake of the outpouring of grief over the death of Senator Kashmau, Obasanjo gave his stinking rebuttal of the man he accused of using the maneuver of the law and politics to escape justice.
So, when Dr. Obasanjo like virtually everyone else paid tribute to the late Balarabe Musa as a virtuous politician, it fitted in with the consistent narrative of Balarabe Musa.
But if he was that virtuous and good why was he then never popular with the political class.
We do not forget that the only time that Balarabe Musa was vested with a public political office that he was quickly removed in the first case of impeachment in the history of presidential democracy in the country.
The flow of tributes remarkably has seen both leading lights of the Peoples Democratic Party, and the All Progressives Congress, APC salute what they called the consistency of the late politician.
Musa's consistent political virtue is reflected by the fact that he did not once deviate from the Peoples Redemption Party, PRP to join any of the two major parties.
Even more than that was the fact that he lived by his outdated socialist principles.
Besides Obasanjo, those who hailed the virtues of the late Musa were President Muhammadu Buhari, the PDP, APC chieftains including its former national chairman, Comrade Adams Oshiomhole, Senator David Mark among many others.
Speaker of the House of Representatives, Femi Gbajabiamila; Deputy Speaker, Ahmed Wase, and several governors.
Musa would have been shocked with what many in the political class are saying about him despite his ideological distance from them.
Musa had been sick for almost one year and before then because of ill-health and old age stepped down from the political arena. In that time there was no report of any of these major political actors visiting him in his austere bungalow in Kaduna to tap from his good virtues!
But with the little breadth in him he was able to as recent as last August describe the Buhari administration as a failure largely on account of the pervasive insecurity and other challenges in the land.
Buhari in mourning him, however, hailed him as "a voice for the voiceless" who left bold footprint in Nigeria's democracy.
National leader of the APC, Asiwaju Bola Tinubu mourned him as one who refused to compromise his convictions and gladly paid for it with his 1981 impeachment and removal from office.
The PDP in its tribute issued by its National Publicity Secretary, Kola Ologbondiyan said Musa was a forthright leader, an embodiment of ideals, who championed equity, fairness and rule of law in every sector.
Of the outflow of tributes perhaps few were as touching and as revealing as that from the former national chairman of the APC, Comrade Oshiomhole.
Oshiomhole revealed how Musa was the first person who as governor gave him a political appointment in Kaduna State with the appointment into a board.
The depth of their relationship according to Oshiomhole was conveyed by the fact that even when he was known to be sick and infirm that the two of them were still exchanging telephone calls.
"Only recently we had a robust telephone conversation which was more like a reminiscence of the good old days, when politics was played along ideological persuasions.
"He was loud and firm, as usual, espousing his thoughts about building a united Nigeria where tribes and tongues no longer matter in deciding our nationality."
But in the wake of these praises, one is at a loss as to why all those now praising him kept him at a safe distance while he was alive.
None of those praising him now related with him or his valued ideals.
Musa did not regard poverty as a virtue, but his beliefs led him to be contented with what he had. He chose his path.
Despite his exposures to money as an accountant and his sojourn in the United Kingdom, he did not incline himself to primordial capitalism.
Despite the humiliating disgrace of Leninist-Marxist ideology, Musa hung on to it. As governor he made efforts to establish collectives in the form of state-owned industries, but they never thrived exposing the bankruptcy in his socialist thoughts.
But he was a good man. Humble, honest, and frank, and straightforward. It is difficult to pick out these virtues among those praising his legacy. That is the hypocrisy of the nation that Balarabe Musa has left behind.