Reactions As Kachi Says Rosie Committed Abortion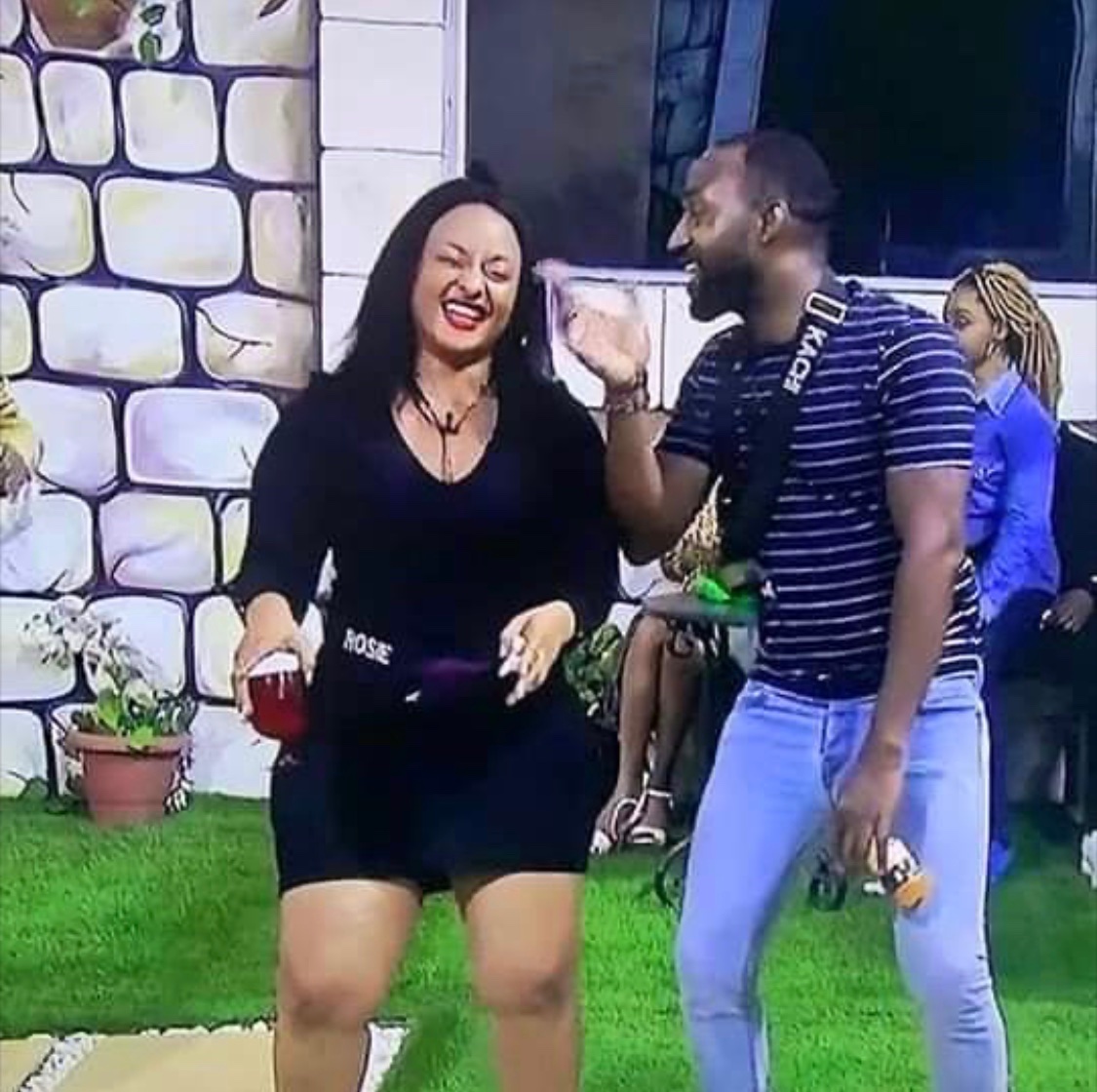 By Emmanuel Adigwe
It is no longer news that reality star "couples", Kachi and Rosie, are no more together. GWG writes that the lovebirds who met on the love matching platform, Ultimate Love, ended their relationship a few weeks ago leaving many people in a wonder over the cause of their split.
However, in an interview with media personality, Chude Jideonwo, Kachi disclosed that he ended the relationship because Rosie aborted their 12-week-old pregnancy without his consent.
According to him, Rosie had gone ahead to abort the pregnancy because of her career and family issues without considering his stance on the issue.
Reacting to this development, many Nigerians took to the micro-blogging platform to comment on the issue as many lampooned Kachi for divulging personal issues on television and some defended him as Rosie had earlier made him look like the villian. GWG brings some of their views below:
Nengi's Tears@oma_sexy wrote: "What kind of guy goes to national TV to reveal personal issues. Kachi y didn't u stop her from aborting d baby, rather u went around wit her searching for drugs to terminate it n u claim not to know.
Rosie u should be happy u left him. It would have been hell if you both got married."


Lebonza_lethabo@LebonzaLethabo wrote: "Y'all calling kachi names are funny hey When chats from Rosie were leaked y'all were praising her for what she was saying about kachi Now kachi has said his own side your busy calling him names Yall should be ashamed of yourself."


Award Winning Wife@bimbo_cash wrote: "I just finished watching Kachi's interview. Emotional one but too many information not meant for the public. Maybe if Rosie had defended him over being abandoned after her miscarriage as speculated, he wouldn't go the route. That relationship was meant to break . She wasn't into him."

Gift #EndSARS@Giftama wrote: "Kachi didn't need to spill that though. Not surprised actually."

Kween Mother of the South(Vampire)@queenlopezz143 wrote: "Silly mufus are now blabbing dah Kachi gave out alotta information. Y'all are moving mad..buh when Rosie and her cohorts were rolling him in d mud, y'all were ok with that abi? Men don suffer sha.. They re always at d receiving end n people see no qualms in it since they re men."


chika@chezimmy wrote: "Kachi didn't even say anything sef, he's still protecting her. If people dat know d gist come out and talk, I'm sure Rosie will leave SM for life."


Your fave girl@thatgirlell_ wrote: "I never liked that Kachi of a guy. Very foolish guy with his loud mouth. He's coming to play the victim card. If he really wanted to marry her, when she told him that she can't have another child out of wedlock he would've done the needful."


Farming is good@Cherish11638512 wrote: "Just came back from Rosie's comment section, people have sha finished her Kachi went over board though Some things are better left unsaid."


Is POSSIBLE@is_sylva wrote: "This Rosie breakup now, who did it profit?
multi choice. They will be so happy! Kachi and Rosie are first class mumu! Na me fuck up pass, I would have supported Iykerissa o! Beautiful hardworking and intelligent young couple. Sentiment didn't allow me."


Swedish Rat@SweddishRat wrote: "Kachi: The timeline given for the winners to marry is too short Didn't kachi propose to her on stage?"


ƒεɓψ﹏@Febysola wrote: "I don't care what Rosie did, kachi is very silly for telling the world Rosie aborted his baby. And those tears"


BridgeKalma(Ozo)@BridgetKalma wrote: "Baby Emerald rest in peace But Rosie Y???? Kachi don't worry we will have another baby…"


ARAMIDE@ARAMIDE_analyze wrote: "In one word Rosie used kachi as a walking dildo during lockdown since she can't access other dicks, got pregnant from it and aborted it and then disposed him Waiting for her part."


Amy@Amarachi_Phil wrote: "But Kachi is not straight forward at all. You said she told you, she can't keep the pregnancy and y'all even went out to look for a drug. Why acting all surprised when the deed has been done already?"


Efe@ThatUrhoboGurl wrote: "I watched the UL from day 1 to the last. The three honest men I saw where Kachi, Chris, and Iyke… The only honest lady is Chris… I saw how a grown man was maltreated all because he said he is in love. I hoped moving forward, she'll come to love and respect him. Buttttt."