Nigerian Traders' Problems Caught Up In Ghana's Elections – Dabiri-Erewa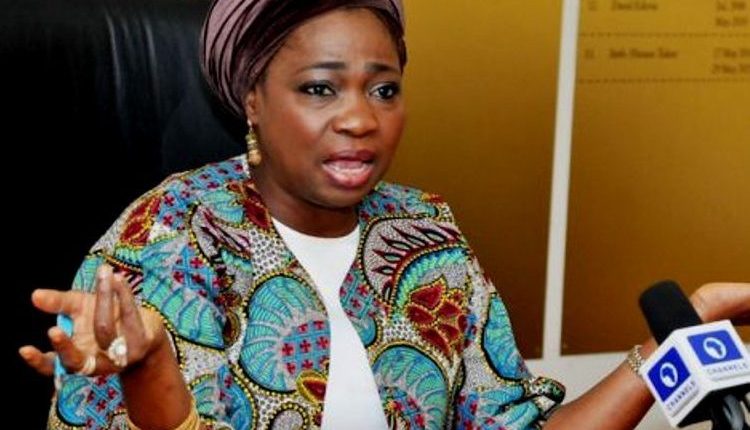 By Emmanuel Adigwe and Ella Makondo
At least two Nigerian traders in Ghana have attempted suicide on account of the continued difficulties in operating in that country, Abike Dabiri-Erewa said on Monday as she said that their problems cannot be solved before Ghana's presidential election in December.
Dabiri-Erewa spoke in an interview on Channels.
She regretted that the matter have affected the health of many Nigerian traders as one of them had to commit suicide.
"Elections are coming. You know there is something political about this. Let's face it. The President of Ghana will not want to go against his own citizens and majority of the Ghanaian traders have said we don't want them (Nigerian traders).
"We don't have a problem at the government level; we have a problem at the people level. The government of Ghana has willingly said, 'Open these shops' but the people are complying.
"I hope you know that three years ago, a Nigerian lady committed suicide. And as I speak with you, another two are on the verge of suicide but they are going through some kind of counselling with the message of hope that things will be better," she said.
The NIDCOM boss, however, said that until the  Ghanaian presidential election of December 7, 2020 that nothing tangible could be done.
Saying that the closure of the Nigerian border had nothing to do with the hostility towards Nigerians, she said: "They are not the same thing actually. There's a reason why borders were closed. You can't be bringing in small arms and ammunition and all that and Nigeria will not take action.
"We are talking of people that have been living in your country, working very well for years. Now, I'll ask you something; if it has to do with the borders, why didn't they send away the big industries in Ghana; we have six banks in Ghana. Why didn't they tell them to leave, if they are afraid of border closure? There is the gas pipeline going to Ghana, why don't you cut it off?
"And I think it boils down to this lack of trust and some kind of complex. Because, these Nigerian traders sell their goods at cheaper prices; you know, Nigerians are very industrious. So the reality is that the Ghanaian traders say it is really difficult to compete with the Nigerian traders. And they've put it in one million dollars to almost impossible for traders to . . . so let's leave the issue of border closure."