The Chelsea Man That Arsenal Needs Now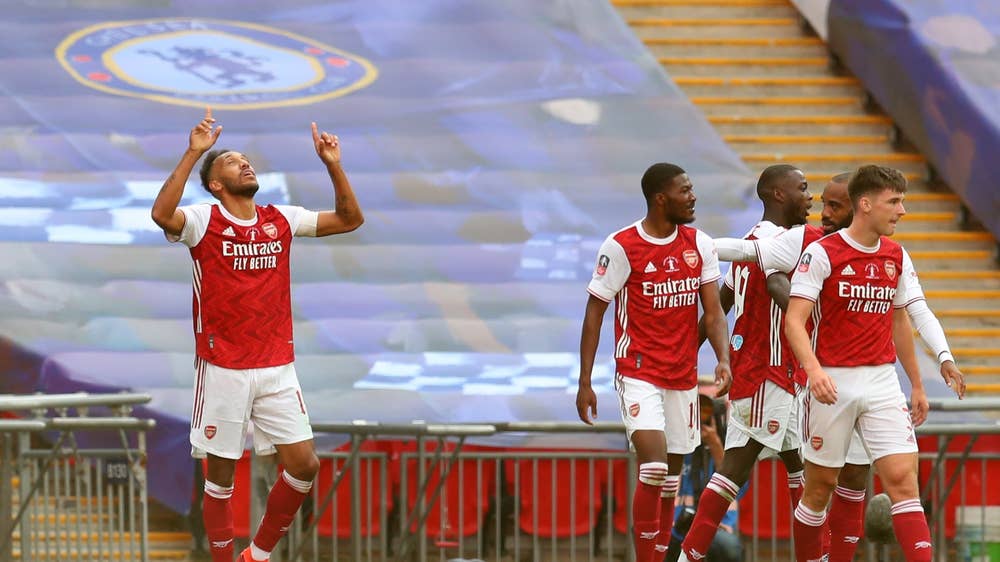 By Ekene Dike
Arsenal has been unable to play convincingly this campaign. Their latest 3-0 defeat to Aston Villa at the Emirates was degrading for a club which is widely acclaimed as a top tier team.
And that was their fourth defeat in the Premier League this season – this leaves them 11th in the table, with only nine goals scored in their eight matches to date.
Arteta is struggling to get goals out of Pierre-Emerick Aubameyang, Alexandre Lacazette and Willian, while the club's midfielders too have struggled for goals.
Arsenal need a link between the midfield and the front three and Mason Mount is the kind of player they need for the job and to take the pressure off Aubameyang to score the majority of the club's goals.
There is a huge, almost total reliance on one player to get you a goal. No goals from anywhere else, although Lacazette has three in six he seems to have gone off the boil.
No goals from the midfield at all. No breaking midfield player that forces teams back like a Mason Mount or somebody running through the middle like that and breaking into the box.
Mason Mount has the ability to shoot from range, tackle, regain possession, support the defense, play set-pieces, carve out goalscoring chances and is a hardworking player. His work ethic has seen him feature for a star studded Chelsea side this season and Frank Lampard sees himself in the midfielder.
He is the perfect man to pull the strings from midfield as Mesut Ozil has been axed out of the team.
Arsenal were linked with Lyon midfielder Houssem Aouar in the summer window, whom would have been an answer to their struggles this season.