Court: Nigerian Man Who Used Son For Ritual To Die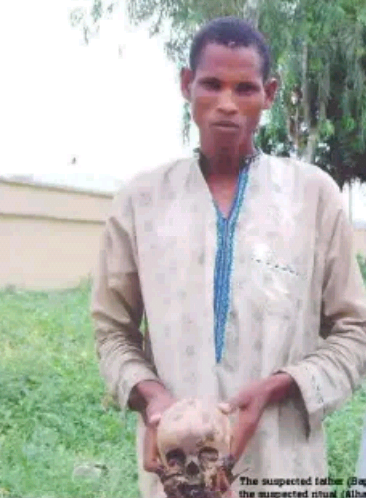 A middle-aged man, Bappa Alti of Ganji Village in Gombi Local Government Area of Adamawa State has been sentenced to death by an Adamawa State High Court after he was convicted of chopping his son's head for money ritual.
The court sentenced Alti to death following the killing of the son, Buba on 13th July for ritual at the behest of some ritualist agents who tricked him into the act.
Buba according to investigations was said to have gone to the farm to rear their cattle where he met his father who used his cattle rearing stick to hit the son killing him instantly. He thereafter used a cutlass to chop of the son's head.
He subsequently returned home and asked the wife of the whereabouts of Buba and thereby causing some confusion.
A search party comprising community members and relations went out to look for Buba and after two days of search Buba's decapitated body was found.
With suspicions around the father, the case was reported to the Gombi Divisional Police headquarters leading to the arrest of the useless father who subsequently confessed to his evil deed.
He subsequently led police detectives to where he buried the head of his son.
Justice Fatima Ahmed Tafida who presided over the case convicted the father to death on culpable homicide based on Section 221 of the penal code.