Nigerians Paying Protection Money On World's Most Dangerous Road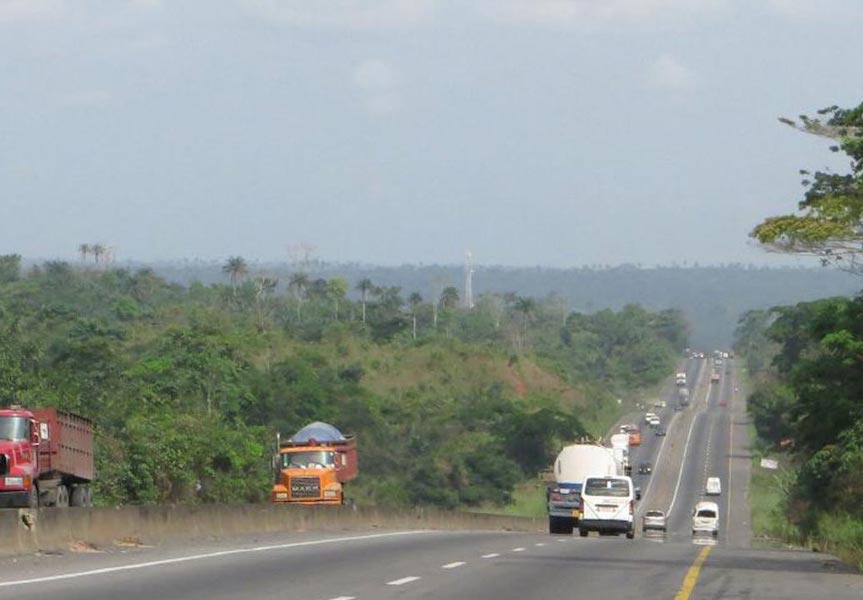 By Emmanuel Adigwe
Drivers and passengers using the Maiduguri Express Road leading into the Borno State capital from the Northwest have opened up on how they pay protection money to survive on what is being described as the world's most dangerous highway.
The Africa Bureau Chief of the Wall Street Journal, Joe Parkinson, made the disclosure on his Twitter handle saying that the drivers suffer in two fronts, either they pay "protection money" to the insurgents so that they don't get killed or they give bribes or "water money" to Nigerian security operatives.
Parkinson wrote: "Some drivers say the only way to survive is to pay protection money to Boko Haram. Others say that even if they avoid the militants' mobile checkpoints, members of security services will force them to pay a bribe, usually referred to as "water money."
GWG recalls that the governor of Borno State, Babagana Zulum, had once accused the military of collecting bribes from road users on the road.
Parkinson, who did a tour on three main highways leading out to Maiduguri, which he described as world's most dangerous roads stated that more than 200 Nigerians were abducted or killed by the insurgents on the three main roads leading in and out of Maiduguri during the period Nigerians were battling with the #EndSARS protest and COVID-19.
He wrote: "The attacks are conducted by militants fighting for Boko Haram and Islamic State. With each passing month they become more brazen, targeting civilians, aid workers, soldiers and even the state's most powerful politicians.
"In September, militants attacked the heavily-armed convoy of the Borno State governor leaving 20 people dead. In July, 37 Nigerian special forces soldiers were killed. Two weeks later five aid workers who were abducted were executed.
"In recent weeks, dozens more have been kidnapped or murdered, including government officials from the Ministry of Reconstruction, Rehabilitation and Resettlement. On Tuesday, 7 guests from a wedding party including the bride, were abducted. They are still missing."
According to Ahmed Shehu, chairman of Borno's Civil Society Forum, whose friend was killed during a Boko Haram attack, the insurgents are now in charge of the road.
According to Parkinson, the attacks have become so rampant that they are unreported by the media and the fear that the roads are no longer safe has made many to resort to air transportation but poor truck and taxi drivers have no other option.
He continued: "The highway attacks have become so frequent in recent months that some are no longer even reported. Aid agencies, including ICRC and IRC, have stopped using the roads after their employees were killed, forcing aid workers to travel to refugee camps by helicopter and light aircraft.
Truck and taxi drivers and their passengers, with no option but to ply the road, can only travel on most major routes with a military escort, yet some complain that makes them even more of a target.
"The swelling tide of lawlessness on these highways comes amid the government's faltering "supercamp" strategy to combat the decadelong insurgency, which has metastasized into one of the world's deadliest jihadist campaigns.
"The strategy, which has consolidated military forces in big cities, has created a paradox: Garrisoned cities like Maiduguri feel more secure but surrounding roads & countryside have become a kind of no man's land, plagued by even deeper levels of insecurity."
GWG recalls that the governor of Borno State, Babagana Zulum had at a meeting with President Muhammadu Buhari stated that the super camp strategy was "unwise and not working" as he lamented the withdrawal of troops from many towns to be concentrated in a particular area saying that it was the reason for the increasing attacks on Borno communities by insurgents.