How Nigeria Can Survive This Recession – GWG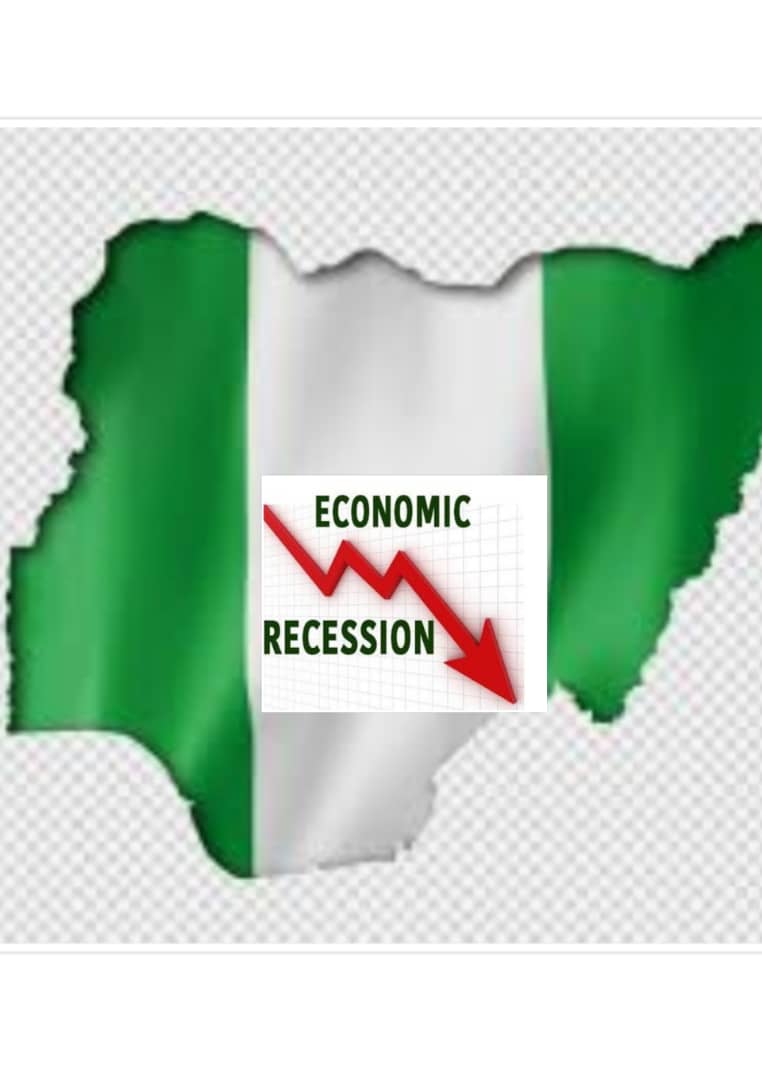 By Godwin Ameh
These are challenging times for us. As COVID-19 makes its journey around the world, countries have closed their borders, factories have been shut down, healthcare services are stretched thin, not forgetting the millions of human lives lost globally in its wake.
Amid the second wave of infections, millions of people are self-isolating at home. These events are combining to give rise to a challenge of equal catastrophic proportions: a global recession.
The devastating effects of the plague is crippling economic growth and decimating businesses. Stock markets around the world have plunged and oil prices are down to an all-time low. Nigeria is not spared from this crisis. The projected revenue to be generated from the 2020 national budget was around N8.42trillion. However, due to the coronavirus pandemic, it was cut to about N5.16trillion.
This represents a significant drop of close to 40%. Key industries like manufacturing, maritime, aviation and hospitability have suffered huge financial and job losses. According to the World Bank's Global Economic Prospects, June 2020, the COVID-19 pandemic will plunge every country in the world into the worst recession in history.
Simply put, things don't look good. This begs the question: How do we avoid or at least mitigate the looming economic recession?
1. Fiscal and Monetary Policy Alignment
Government must adopt an expansionary fiscal policy which entails spending big and stepping up its current spending efforts on MSMEs and youth investment/empowerment programmes to stimulate the economy. It is the responsibility of government (like most western countries) to reboot the economy by supporting businesses with a business support fund.
It is noteworthy that the government is on track in this regard, through laudable programmes such as the CBN COVID-19 Intervention Fund, CBN N10 billion loans and grants approved for various groups and organisation for pharmaceutical and healthcare-related research, Ministry of Trade and Industry's MSME Survival Fund, the Guaranteed Off-take Stimulus Scheme and the Credit Support to MSMEs and Priority Sector, the Special Public Works programme expected to engage 774, 000 Nigerians to cushion the effect of COVID-19 pandemic and the planned Ministry of Sport and Youth Development's N75 billion National Youth Investment Fund.
Experts believe it is a good start but far from being enough. According to them, the government must work out modalities with the CBN to inject at least N50 trillion into the economy. Government can intervene through a National Credit Guarantee Agency to support viable business proposals for easy credit access by businesses. There is no harm it this as major economies of the world run on credit. The key is that the creditor is assured that he will be paid by government guarantee.
A flexible monetary policy with pegged single-digit interest rate is also needed for fluid open market operations which will flood the economy with much-needed liquidity. If the macroeconomic environment right, which is the alignment of fiscal and monetary policy, it will release economic energy to create an estimated five million jobs yearly.
2. Reduction in Cost of Governance
It is a well-known fact that Nigeria has an over-bloated civil service and a large chunk of the country's annual budget goes into settling recurrent expenditure. To put it in perspective, in the revised 2020 budget, almost three-quarter of total expenditure is earmarked for salaries and debt servicing, while only 26.5% are for capital expenditure.
This is antithetical to economic growth. Borrowing to settle recurrent bills not sustainable. A bigger portion of the nation's budget must invested in capital projects as far as economic reflation is concerned.
The government has taken steps to implement the Orosanye report but there needs to be a timeline for its implementation. It goes without saying that corruption is a leading cause of the high cost of governance in Nigeria. There is a strong need to review anti-corruption strategies to ameliorate the level of corruption in the public sector.
3. Formulation of Trade Policy
Nigeria is currently bereft of trade policy which is why it has long become a major dumping ground for foreign goods. Billions of dollars is spent year on year importing basic food commodities that can be grown locally.
Nigeria urgently needs to reverse this trend with a robust trade policy. Trade policy refers to the rules and regulations on imports, exports, tariffs, duties, etc. Trade policy rests on three critical factors – import substitution, tariffs, border enforcement and compliance.
We need to enact trade remedies legislation and a trade Expansion Act. These legislations will impose anti-dumping duties on non-essential products. There are also special duties and measures we can impose on exports into Nigeria which are subsidised by a foreign country. The trade remedies legislation will prohibit imports if it is adjudged that they will cause material injury to local industries, for example by impeding local growth.
It is also important to enact legislation that will support the recently established Nigerian Office for Trade Negotiation.
Establishing a National Customs and Border Enforcement Services is also of paramount importance. A new legislation will be necessary to merge immigration and customs services. The Border Enforcement Service will replicate the US Customs and Border Enforcement Agency.
The merger will reduce duplication of agencies at the borders. To comply with ECOWAS protocol and the African Continental Free Trade Agreement, the border closure policy should be replaced by a border enforcement policy. A strong trade policy will help grow local industries and create jobs.
4. Economic Diversification
It is safe to say Nigeria runs a mono-cultural economy as around 85% of her revenue is derived from crude oil exports. As a result of the price shocks occasioned by COVID -19, crude oil receipts have gone down and are no longer able to sustain the economy. The total revenue expected to be realised as stated in the 2020 budget is N8.42trillion, including a deficit of N2.17t. However, following the COVID -19 pandemic, fiscal deficit has grown from N2.17t to N5.37t, which must expectedly be financed by fresh borrowing.
Nigeria is now running a deficit budget and borrowing massively, as can be seen from government's recent plans to obtain over a billion dollars from Brazil. Unless we diversify the economy, we will continue to borrow to the point where it becomes unsustainable.
Many governments have paid lip service to diversification, but it's imperative now more than ever to develop a very strong policy on diversification. Nigeria must follow the example of the United Arab Emirates which diversified its economy by reducing dependence on oil receipts from 100% to only 35% by going into service and smart industries. Some of the sectors to diversify the nation's economy into include agriculture, transportation, aviation, maritime, hydrocarbons, solid minerals, information technology and entertainment.
5. Enabling Business Environment
The factors listed above will not work without an enabling business environment. The first step is to have an efficient legal and regulatory system. For example, according to Chief Olisa Agbakoba, the Nigerian judicature is based on the 1875 Judicature Act.
The consequence is that cases take too long to resolve. It takes between 5 to 20 years to resolve simple contractual disputes. Investors, both local and international, will not invest in a country where simple contractual disputes take between 5 to 20 years to resolve.
We must give urgency to this sector and reverse legal failure. A speed of justice policy will reduce delays. In this regard, the National Assembly must consider enacting the Administration of Civil Justice Bill to ensure efficient administration of civil disputes.
Also, new methods of dispute resolution should be considered such as Alternative Dispute Resolutions, small claims courts, traditional and customary arbitration. Quasi-judicial administrative tribunals can be established for sectors, following the UK example. In England there are many administrative courts for telecommunications, taxation, transportation, insurance, education, financial services, trade, investments, etc.
6. Sales of Moribund Public Assets
There's also a need to value and sell off moribund government assets. Revenue generated from such auctions will boost the fiscal policy profoundly.